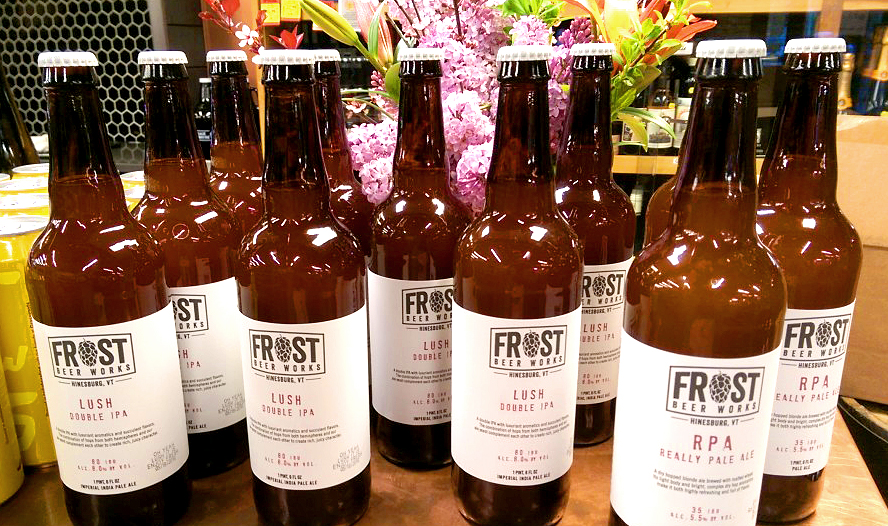 Get your hiney over here to score fresh Hinesburg beer!
Frost Beer Works Lush IPA –
A double IPA with luxuriant aromatics and succulent flavors.
The combination of hops from both hemispheres and Frost Beer Works ale yeast compliment each other to create a rich and juicy character.
80 IBU's
8% ABV
$6.89 | 22oz
Bottle:  ENJOY RPA REALLY FRESH
Date:  05/19/16
Frost Beer Works Really Pale Ale –
A dry hopped blonde ale with malted wheat.  Its light body and bright, complex dry hop aromatics make it both highly refreshing and full of flavor.
35 IBU's
5.5% ABV
$5.89 | 22oz
Bottle:  ENJOY RPA REALLY FRESH
Date:  05/19/16