We
♥

The Alchemist! Cheers to a wonderful, local company that has done an incredible amount for communities across VT and for the VT beer scene!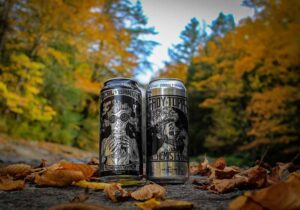 Heady Topper and Focal Banger are available most days but occasionally might sell out at busier times or Holidays.

  For certainty on availability, you can give us a call at 802.655.2620 and we'll let you know our current stock status!

FAQ's
Q: When do you have Heady Topper & Focal Banger?
A: Usually every day! Hooray!
Q: Do you ship?
A: We cannot.  Check out the beer trading forums on BeerAdvocate, Reddit, and elsewhere.
Q: Can I reserve Heady Topper or Focal Banger?
A: Generally, you won't need to, but if you're looking to reserve a large order(more than a case or 2), let us know a few days in advance, and we'll be glad to hold it for you.
Q: How much Heady Topper & Focal Banger can I buy?
A: We have no limits!
Q: Do you carry Petit Mutant, Skadoosh, Crusher, Luscious, or anything else from The Alchemist?
A: Nope, Heady Topper and Focal Banger are the only beers from the Alchemist currently available in a retail setting.  For more information on their other brews, check out: https://alchemistbeer.com/