Yearning for some of the famed
Lawson's Finest Liquids beer?
WE USUALLY HAVE NO LIMIT ON
SOS

OR

SUPER SESSION

!
FEEL FREE TO CALL US TO CHECK ON SUPPLY – 802-655-2620
We make it easy to get!
Friday Availability – Truck usually here by 10a:
Bottles
WE DON'T GET BOTTLES EVERY WEEK. 

Check below in the Lawson's news section to see if they are scheduled to arrive…  the front page of our website will be updated on Friday when the truck arrives with bottle information. 

Will be limited to usually 1 or 2 per person
Specialty cans are put out on Fridays when they arrive. These are random deliveries and generally sell out quick. Watch our FB page for announcements !

WE CURRENTLY HAVE NO LIMIT ON

SOS

OR

SUPER SESSION

!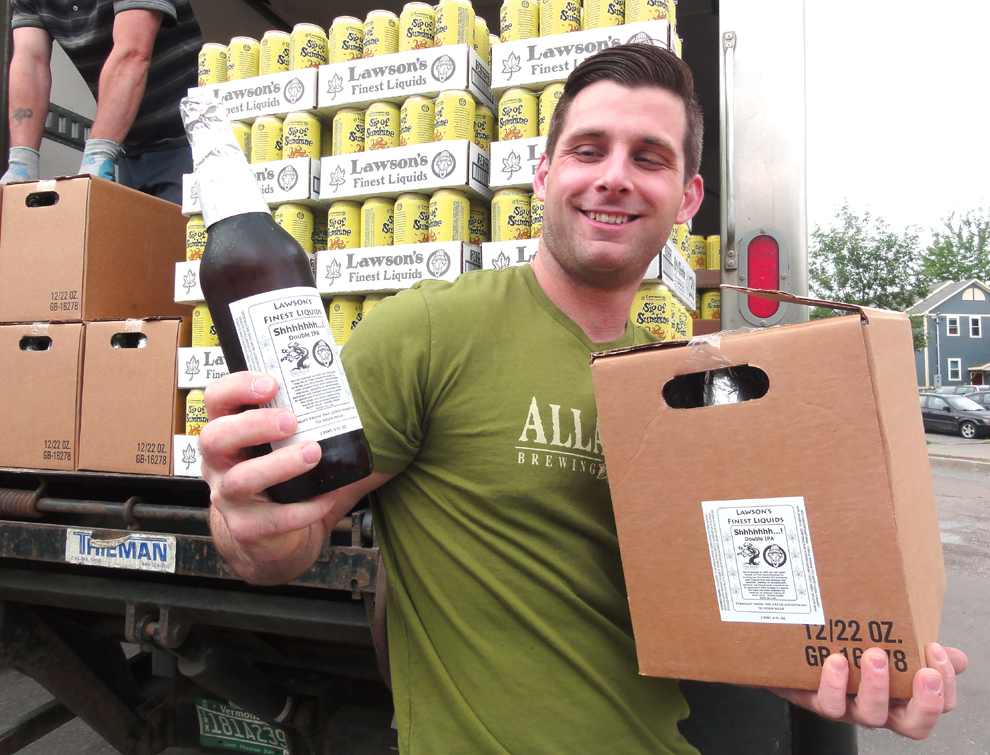 For more information on Lawson's Finest Liquids beer, visit their website: http://www.lawsonsfinest.com/