We are so excited to announce our 8th Annual Hops 4 Hunger drive starting today!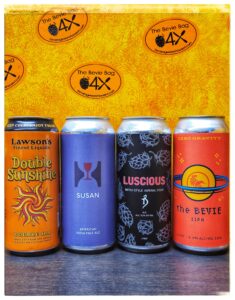 Feed our neighbors by drinking beer? Done! This year, we will be releasing the Bevie Bag containing these 4 incredible liquids:
Hill Farmstead Susan
Lawson's Finest Double Sunshine
Alchemist Luscious
Zero Gravity the Bevie IIPA (Special edition canning only available here at Beverage Warehouse!)
These bags may also contain a hidden goodie, with Bevie Gift Cards, vouchers for some delicious Tipsy Pickles, and other swag in the mix! The Bevie Bag is $23.00.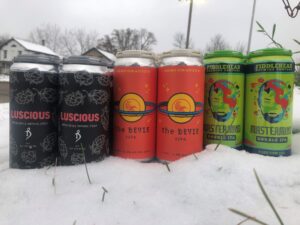 In addition, we will have 4-packs available for sale of Fiddlehead Mastermind($13.99), Zero Gravity the Bevie IIPA($15.99), and Alchemist Luscious($15.99) to benefit the cause!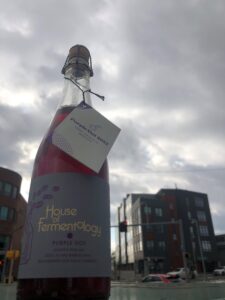 Also, House of Fermentology has generously contributed a drop of their famous Purple Dot to aid in our efforts! Purple Dot bottles are $22.99.
As is always the case with our Hops 4 Hunger event, 100% of our profits from the sale of the Bevie Bags and all of the aforementioned beers will be donated to our local food shelves.
Thank you so much to our friends at the Alchemist, Zero Gravity, Hill Farmstead, Fiddlehead, House of Fermentology, and Lawson's Finest, who helped make this year's drive possible. Additional thanks to Farrell Distributing and the angels at Feeding Chittenden, Winooski Food Shelf, Orleans Federated Church Food Shelf, Sheffield Food Pantry, and Woodbury/Calais Food Shelf, who are working harder than ever to make sure we have food on the tables of Vermonters. Thank you for what you do for our communities!
Listed prices do not include VT tax or deposit.