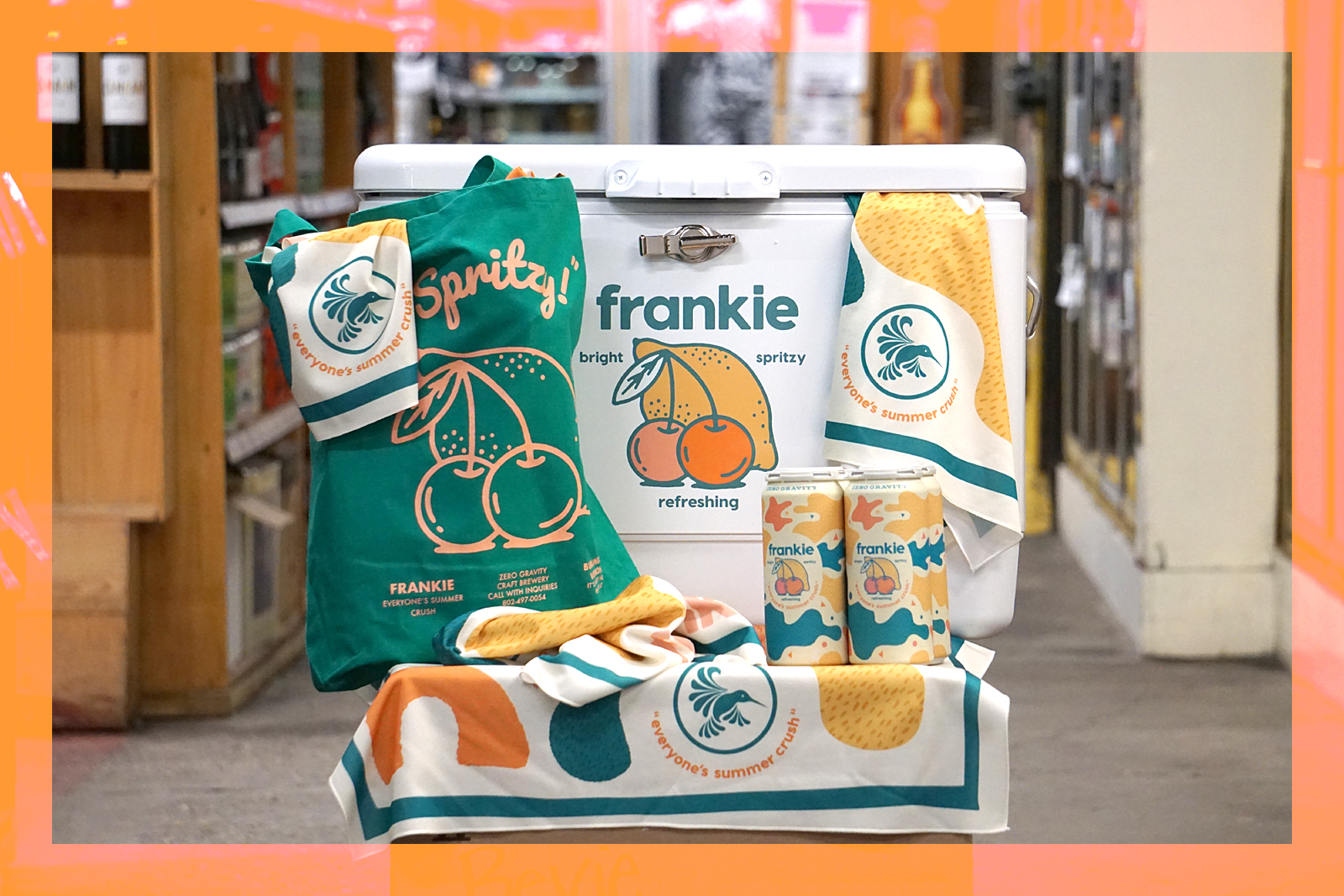 Your next summer crush is here – Frankie!
Our friends at Zero Gravity forged a bright, refreshing, spritzy ale with tart cherry, red pomelo, and calamansi.
If that didn't entice you to grab a hold of some, you can claim a reusable bag (you always need another one 🙂 ) or a handkerchief (both while supplies last) and enter to win a swanky cooler!
FRANKIE –
ABV:  5.1%
IBU's:  14
MALT:  Pale Ale, Pilsner, Rolled Oats, Malted Wheat
HOPS:  Citra, Motuere
YEAST:  House Lager
OG:  10.5°P
APPEARANCE:  Pink
FRUIT:  Tart Cherry, Red Pomelo, Calamansi
FORMAT:  4pk 16oz Cans
PRICE:  $9.99 (plus tax/deposit)