We were able to procure one case
of Foley Brothers Pieces of Eight!
'twill be gone in a flash so snag your
bottle while available.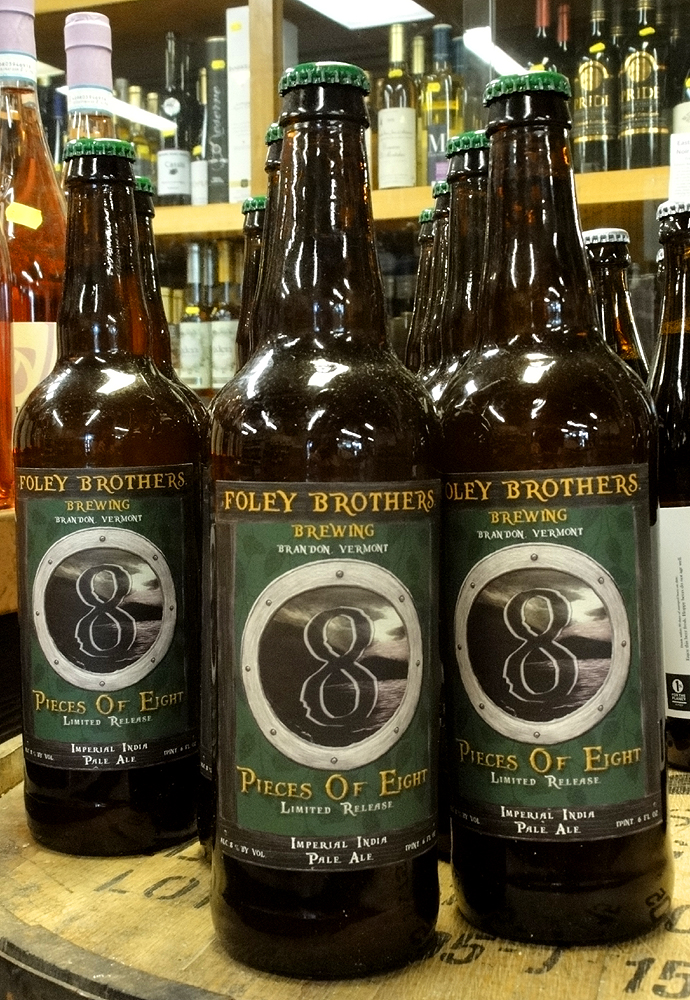 Foley Brothers Brewing | Pieces of Eight | 8.1% ABV
97 PTS RB | 97 PTS BA
$9.99 (+tax/dep) | 1 per person
This delicious double IPA is brewed and dry hopped twice with an amazing blend of eight hop varieties to create a one of a kind experience. Drink this beer fresh. Unfiltered, decant into glass.