Vermont beer week is in full swing over here at the Bevie and today…. whether you're a beer or wine lover, we have something for everyone!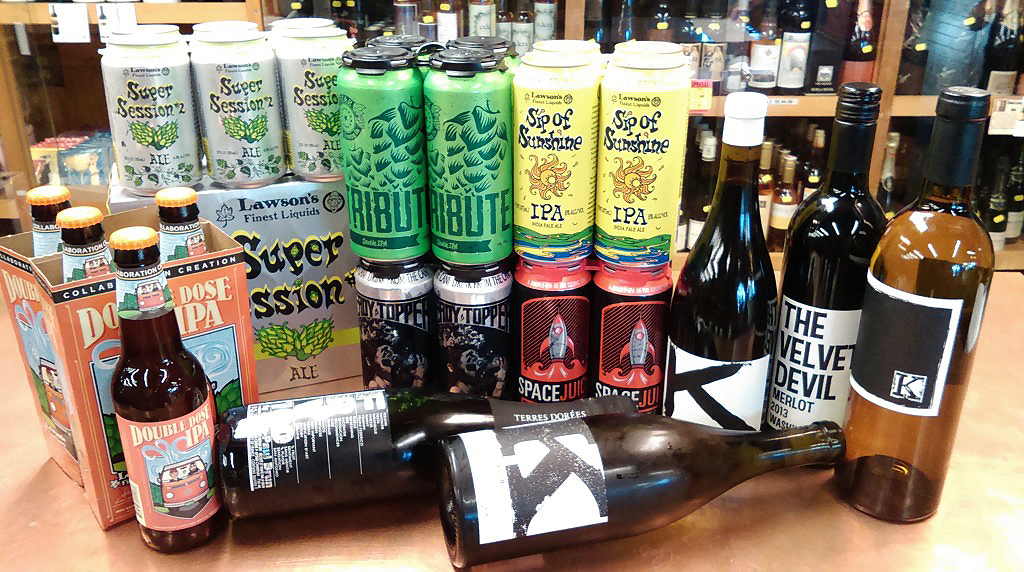 FREE BEER from 4-6p at our 14th Star Brewery tasting!
Hangout and sample free beer with the 14th Star Brewery Crew, makers of the famed Tribute double IPA, the Make The Cut Homebrew, and other delicious VT beer!
FREE WINE from 4-6p during our wine tasting!
Charles Smith K Vintners Viognier
Charles Smith K Vintners Milbrandt Syrah
Charles Smith The Velvet Devil
Charles Smith K Vintners Sauvignon Blanc
Terres Dorées FRV 100 Rosé NV
BEER RELEASES:
(staggered so people at work are able to share in VT beer glory!)
4:00p – 14th Star Tribute Release – 2 per person
4:00p – Lawson's Super Session #2 Release – 12 cans per person
5:00p – Lawson's Sip of Sunshine Release – 4 cans per person
5:00p – Lawson's & Otter Creek Double Dose Release – 8 bottles per person
5:30p – Long Trail Space Juice Release- 4 cans per person
5:30p – Alchemist Heady Topper Release – 4 cans per person