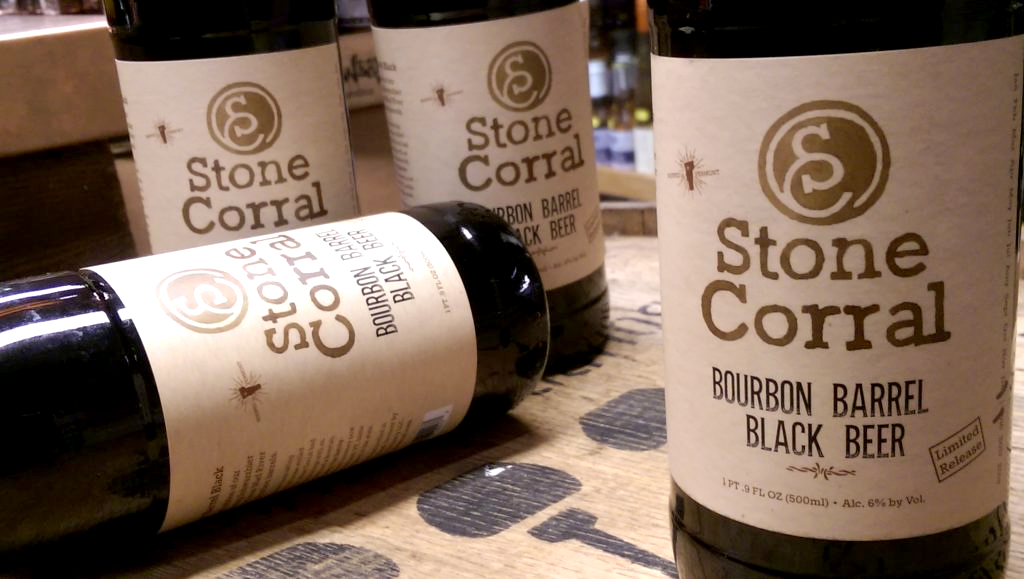 Hooray for more VT beer!
Our friends at Stone Corral expanded their line and we are most pleased to announce the arrival Bourbon Barrel Black Beer!
$8.99 | 500ml
From the bottle:
Bourbon Barrel Black
A limited edition if our award winning Schwarzbier aged on oak from Mad River Distiller Bourbon barrels.
In a covered barn sitting amongst a small stone walled horse paddock, Stone Corral had it's humble beginnings with an ernest brewer and a feverish local following.  The family operated artisanal brewery now resides in Richmond, VT, home of the finest water in the state.
Craft brewed and bottled in beautiful Richmond, Vermont by Stone Corral Brewery, LLC.
www.stonecorral.com