30 Days of Rosé | #20 | Shelburne Vineyard | Whimsey Meadow Dry Rosé | 15% ABV | $14.99
After a couple of super exciting projects (new wine cave feature, new tags, and more) our 30 Days of Rosé feature continues!
Today, we are delighted to be featuring Whimsey Meadow Dry Rosé by our local friends at Shelburne Vineyard.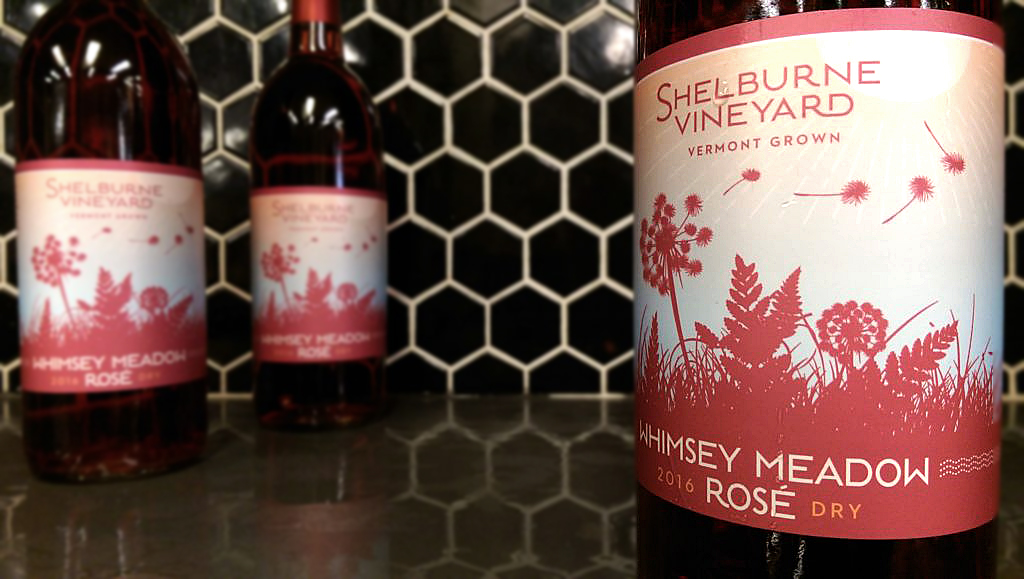 From the bottle:
Each winter we spend many snowy afternoons in the winery reaming of summer and crafting the perfect blend for our Whimsey Meadow Dry Rosé.  The result is a harmonious union of several of our Vermont grown grape varieties.  This rosé is a bright addition to a day well spent, any time of year.
Tasting Comments:
Every year, the bend for our Whimsey Meadow Rosé varies. For the 2016 vintage, we've combined along with Marquette, some Petite Pearl and Louise Swenson to create a rosé that is juicy and perfectly satisfying. It has a soft aroma of watermelon and ripe berries while the taste bursts with juicy, fresh red fruits and thirst quenching acidity.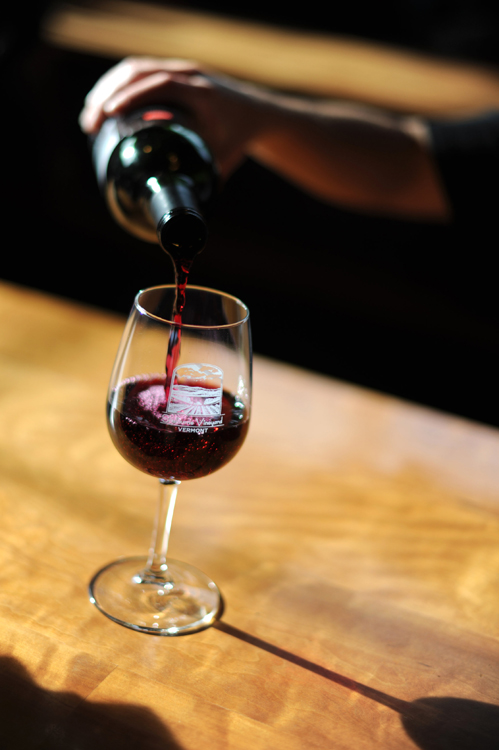 Fruit Source:
71% Marquette (Shelburne Vineyard)
21% Petite Pearl (Shelburne Vineyard)
8% Louise Swenson (Shelburne Vineyard)
Food Parings:
Sweet and smoky barbecue
Grilled salmon
Double and triple creme cheeses
Strawberry salad with balsamic drizzle
Our Company Mission
As one of the early pioneers in Vermont wine making, we strive to make the highest quality wines from locally grown northern varietal grapes. We continuously aim to deliver not only the best products but the most accommodating service so that all of our customers can enjoy their experience at Shelburne Vineyard to the fullest.
Our Sustainable Mission
We have commitment to sustainable practices in all aspects of our business. In our vineyards we follow the Cornell University "Vine Balance" protocol. Our Winery and Tasting Room building is designed to LEED standards, and all products we use are specifically chosen with environmental sustainability in mind.
Our Community Mission
We are dedicated to making a positive impact on our community. By involving ourselves in a number of local networks and hosting monthly fundraising events to benefit non-profit organizations, we aim to support our surrounding citizens and local businesses.