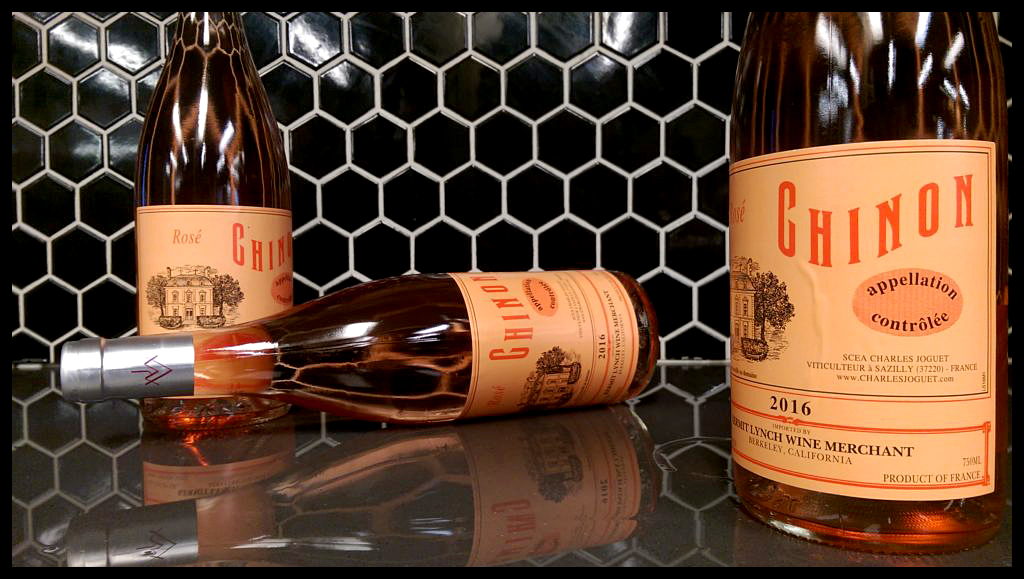 We're delighted to kickoff a new delicious promotion…
30 days of Rosé!
Every single day for at least the next month

, we will be featuring a craveable Rosé in stock as they flow into the Beverage Warehouse.
We LOVE Rosé and can't wait for the majority of our pre-orders to arrive and
open the floodgates of these liquid delights!
The first one is a rare beauty,

stay tuned and thirsty!
#01 | Kermit Lynch | Chinon Rosé | Charles Joguet | 2016 | 750ml | $16.99
Only a few cases of Joguet Rosé made it into Vermont so claim your bottle of deliciousness while you can!
     We have imported the Joguet rosé since the 1970s, but it still flies under the radar, overshadowed by the apparent sexiness of basically any rosé that comes from the south of France. Refreshment is needed in the north, too, far from the crystalline waters of the Mediterranean. They have rivers in the Loire, so grab a bottle of Chinon for the next time you plan a picnic next to a stream. Smoked trout, paté, or a Loire chèvre with a crusty baguette will pair quite nicely with this juicy Cab Franc rosé. –Clark Z. Terry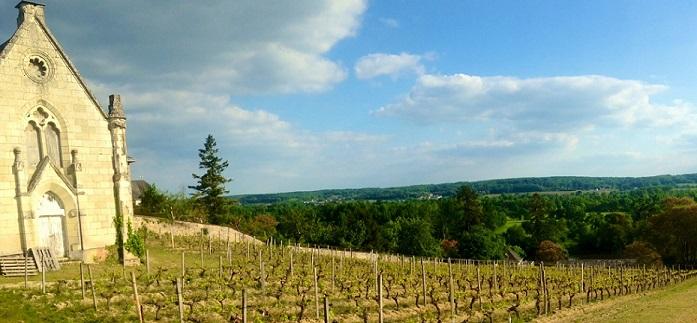 Chinon Rosé "Charles Joguet"
Juice is obtained by saignée, with attention paid to gentle extraction
Long, slow fermentations at cooler temperatures in stainless steel
The wine does not undergo malolactic fermentation – a choice made to keep the freshness of the grapes
TECHNICAL INFORMATION
Vintage 2016
Bottle Size:  750mL
Blend:  Cabernet Franc
Appellation:  Chinon
Country:  France
Region:  Loire
Vineyard:  30 years average
Soil:  Sliceous alluvial sand
Winemaker:  Kevin Fontaine
Farming:  Organic
Alcohol:  13%
Charles Joguet
The wines of Chinon have long been celebrated. French humanist and native son, François Rabelais, sang their praises as far back as the sixteenth century. However, the distinction with which the appellation is regarded today is due in part to the legacy left by a more contemporary icon: Charles Joguet. This young painter and sculptor abandoned a budding art career to assume direction of the family domaine in 1957. He soon began to question the common practice of selling grapes to negociants, as his own family had done for years.
The Joguets owned prime vineyard land in between the Loire and Vienne Rivers, with some of their finest found on the left bank of the Vienne, just outside Chinon, in Sazilly. These very lieux-dits had been recognized for their character and defined before the Renaissance—some even date back to the Middle Ages. Variations in the soils of these alluvial plains were substantial enough to realize that he was sitting on what would be considered in other regions as premier cru and grand cru vineyards. To sell the grapes off or to vinify these individualized plots together would have been madness. Separate terroirs, he believed, necessitate separate vinifications. Over the course of his tenure, Charles took the risks necessary to master the single-vineyard bottling with an artistry that A.O.C. Chinon had never before seen. In so doing, he realized the true potential of the land.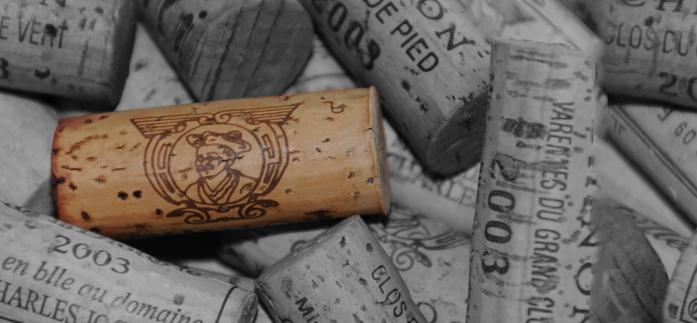 Charles has since retired. Today, the young, eager, and talented Kevin Fontaine oversees the vineyards and the cellars. He and his team farm thirty-six hectares of Cabernet Franc. Closely adhering to the tradition of Charles, the domaine bottles nine different cuvées, handling each one as a unique terroir and microclimate with individualized care and attention.  That ethic trickles into the cellars as well, where careful deliberation and experimentation bring about gradual change.
The wines are divided into two lines: precocious cuvées and those for long-aging. Precocious cuvées, like the "Cuvée Terroir" and "Les Petites Roches" (Little Rocks), are made to be consumed young. If premier crus were permitted in Chinon, Les Varennes du Grand Clos would certainly be considered one of them. Clos du Chêne Vert and Clos de la Dioterie are perhaps their greatest wines—certainly of grand cru quality—with excellent aging potential. Those who are convinced that the best Cabernet Franc grows in Bordeaux may quickly transfer their allegiance to the Loire upon tasting these classic, appellation-defining Chinons. The purity of fruit, the exceptional delineation of aromas and flavors, the soulful reflection of terroirs, and the extraordinary seductiveness of the texture make the wines from Joguet second to none.