Happy Waking Windows weekend! Things are sure to be cranking for the next 3 days here in Winooski, and the Bevie's no exception. To kick off the festivities on this gorgeous Friday, we've got double-barreled tastings to blow you away!
Out in front, enjoy the Sunshine! Chuck from Lawson's will be soaking up the sun and pouring their Finest Liquids.
Lawson's Finest Tasting | 3PM – 6PM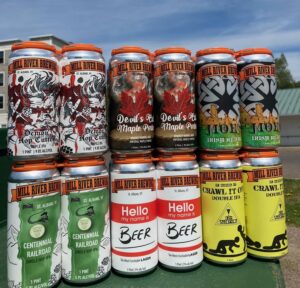 And make a stop inside to say hi to Corey and have a taste with the Mill River crew! They'll be behind the bar showing off the full array of what's brewing up in St. Albans.
Mill River Tasting | 4PM – 6PM
All tasting participants must be at least 21 years of age.