Hermit Thrust Sour Beer is Here!
One 4pk per person of each style while supplies last – I can tell you these will go fast and are incredible.  I can't wait until we get more.  Because of all the beer-ness we've got going on over here, these are next to our 'Schlitz & Giggles' sign as indicated by the red dot.  Enjoy! (I know I did)
Brattlebeer
Style: Sour Ale
ABV: 5.2%
$10.99/4pk
Inspired by the town of Brattleboro, the unique sour ale captures the best of local flavors. Brattlebeer is slightly tart, light bodied and dry with both fruity and malty undertones, and a rocky, champagne-like head. Fermented spontaneously with a blend of local apple cider, malt, and hops, this delicate pale ale pairs well with soft cheeses and herbal entrees, and often compliments seasonal fruit desserts.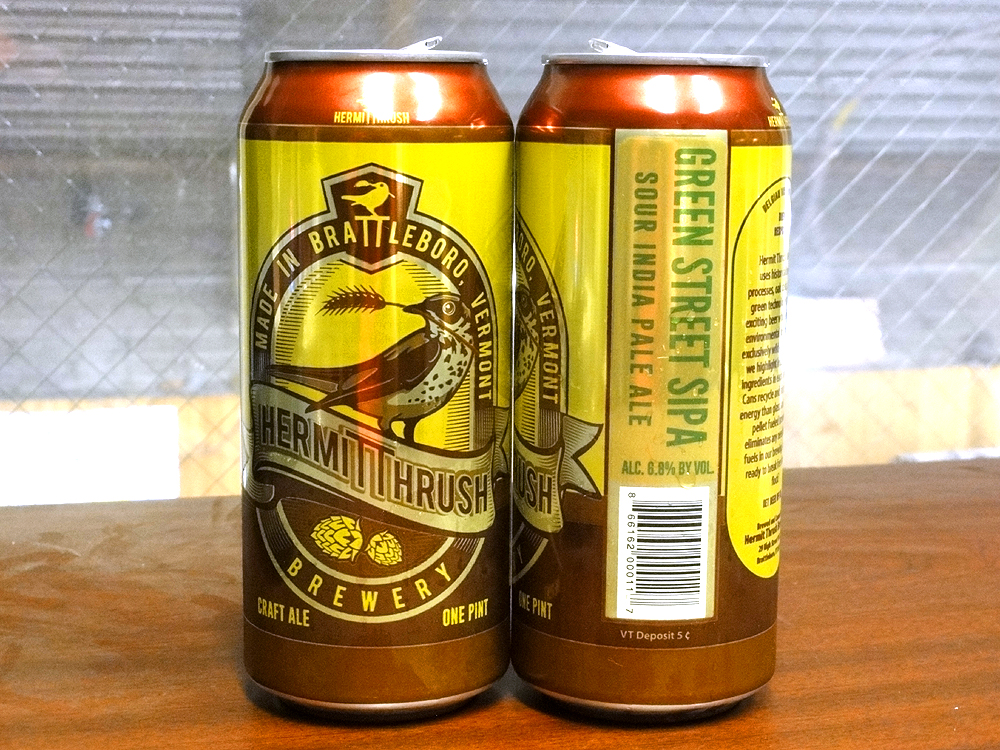 Green Street SIPA
Style: Sour India Pale Ale
ABV: 6.8%
$12.99/4pk
Our Green Street Sour IPA is the sour take on the beloved hop-centric beer Vermont is known for. We focus on a balance of hop and malt flavors with a citric tang from a few days of kettle souring. It's not the jolt to your taste buds that our Flemish Sour Brown provides, but it certainly has a powerful, tart presence to support its hoppiness. We use 100% locally sourced hops from our neighbors at Four Star Farms for their truly excellent aroma and flavor. Are you ready for a new approach to an old style?