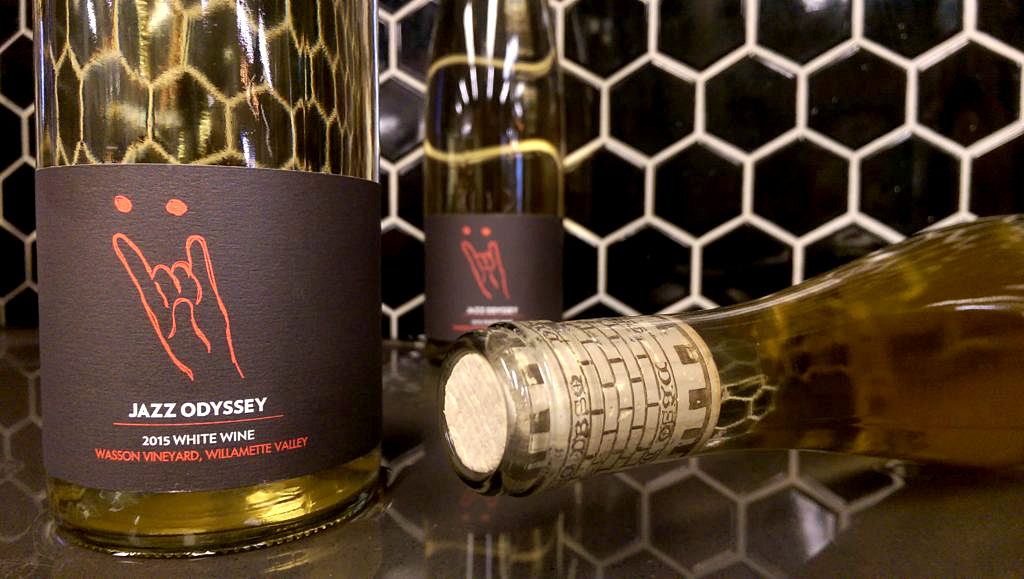 Jazz Odyssey | Teutonic Wine Company | Willamette Valley White Blend | $13.99
The Official Wine of the Winooski Jazz Festival –

The Winooski Jazz Festival is here which brings along aural delights… be sure to take care of your other senses with the official festival wine… Jazz Odyssey from Teutonic Wine Company!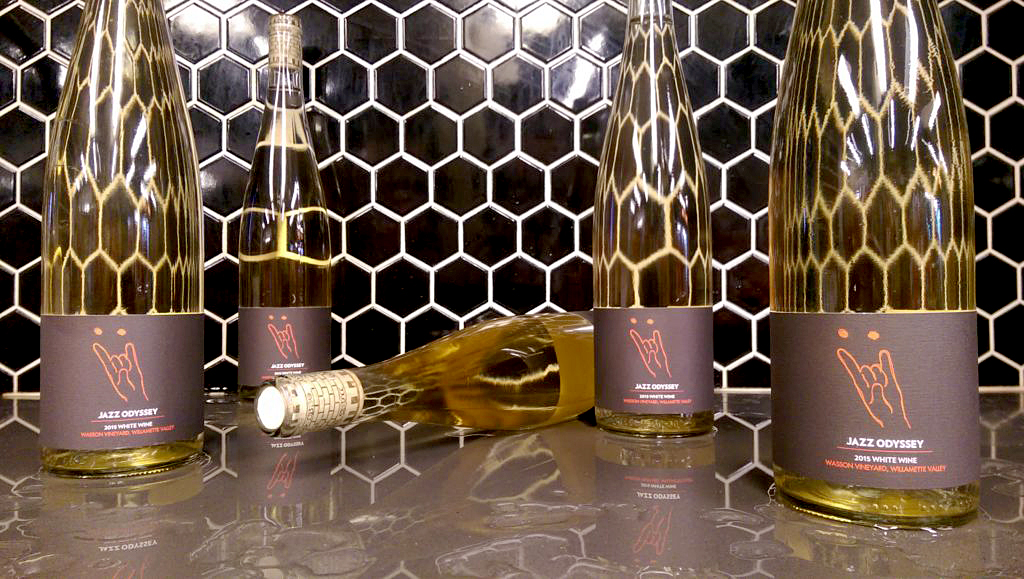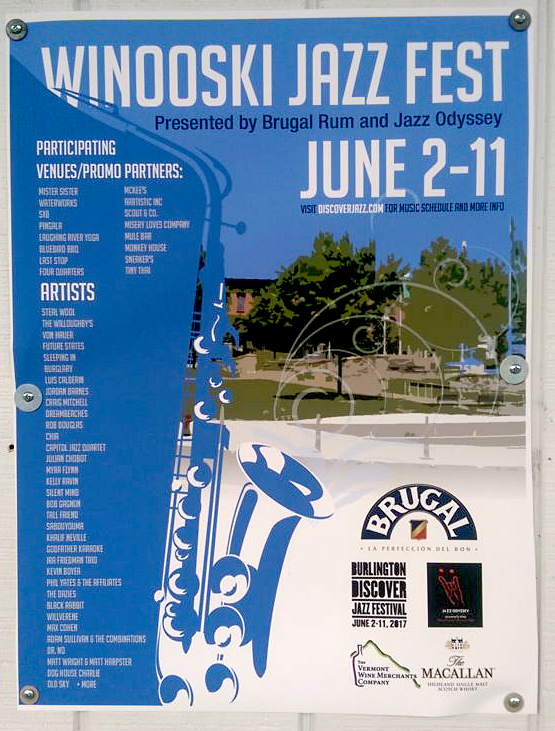 From teutonicwines.com:
Jazz Odyssey White Wine |
Willamette Valley
Jazz Odyssey is a field blend of Riesling, Gewurztraminer and Chardonnay and from the Wasson Vineyard in the Willamette Valley. This zippy refreshing wine is semi-sweet, hits of carmelized green apple, peach nectar and honey comb with refreshing acid.
Experience the Jazz Odyssey and see where it takes you.
12% Alcohol by volume

About Teutonic Wine Company:
It all started in 2002 when Barnaby was the wine buyer at Papa Haydn Restaurant in Portland's southeast location. German wine importer Ewald Moseler, showed him 14 different Rieslings from Germany's famed Mosel wine region. Barnaby bought all 14 and started one of the largest German wine lists in Portland. That same night he told his wife, Olga that he needed to learn how to make wines that are as expressive to terroir (expression of the place the grapes are grown) as these Rieslings.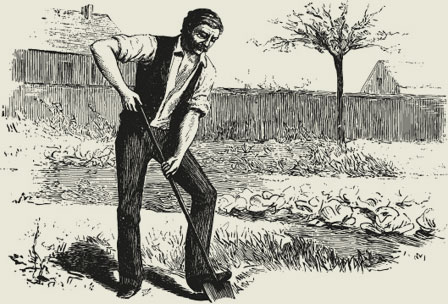 Without a clue as to how to start or find investors for financial backing, we (Barnaby and Olga) started on a long journey into one of Oregon's most difficult industries- the wine business. As our luck would have it, a friend of ours offered her fallow farm land in Alsea, Ore., to start a vineyard. So in 2005, along with a handful of good friends, we put 2000 vines into the ground, mostly Pinot Noir and some Pinot Meunier and Pinot Blanc. As we were learning how to manage the vineyard, Barnaby left his restaurant career and started as a rookie at a shared winery facility in Carlton.
Barnaby and Olga working the 2013 harvest.
We produced our first commercial vintage in 2008 which included our Estate Pinot Noir from the Alsea vineyard and Pinot Meunier made with fruit from a U-pick vineyard called Borgo Pass. From there, we increased our production by purchasing fruit from other vineyards around the Willamette Valley. We always look for colder sites, higher elevation and dry-farmed vines that are ideally 30 years or older. Today, Teutonic Wine Company produces roughly 6,000 cases of wine per year, all varieties that are typical to the Germany's Mosel region. These include Riesling, Pinot Gris, Pinot Blanc, Chasselas, Gewürztramer, Silvaner, Pinot Noir and Pinot Meunier, Rosé and a variety of white blends. All the wines we make, with the exception of one blend, are single vineyard wines.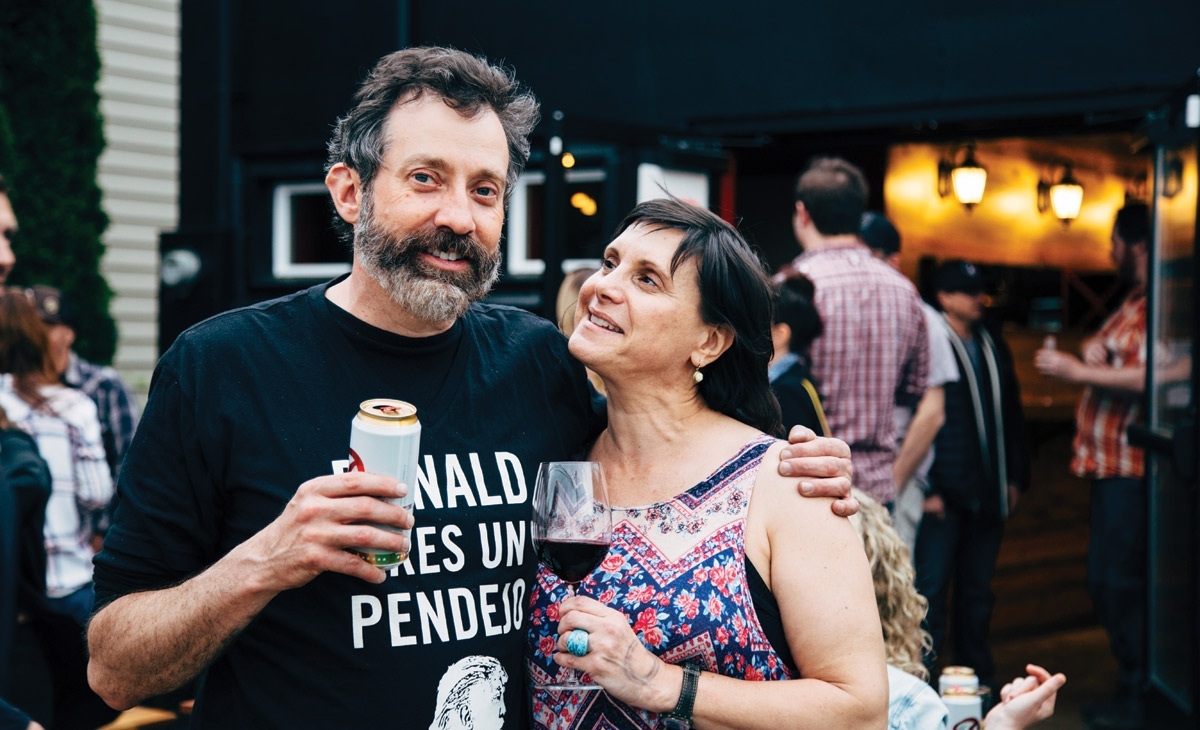 Because we love the wines from the Mosel Valley so much, we began traveling there every summer and met some local producers who make superb Rieslings. Barnaby, being tenacious as he is, asked many questions and was able to learn and emulate many of their techniques for making Riesling. Even though Oregon's soil type(s) is nothing close to ones in the Mosel Valley, our wines are similar in style. When we pour our wines for our German winemaker friends, they nod their heads and smile. That right there tells us we're doing something right!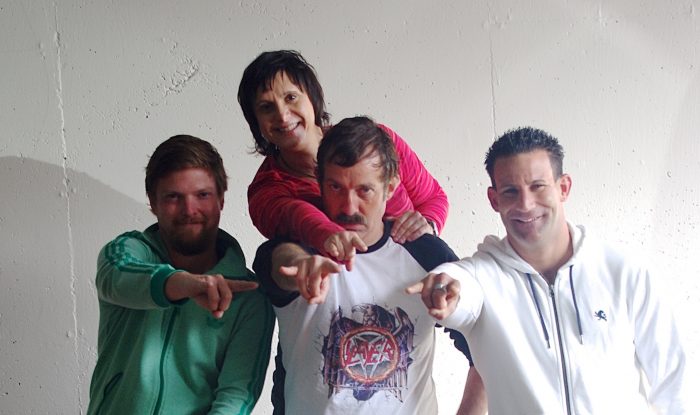 We have a small but dedicated team at Teutonic. Alex Neely (green shirt) is our Assistant Winemaker who not only helps in the cellar, but also works the vineyards and the tasting room several days a week. Gus Wahlstrom (far right) has been with us for more than four years. He started out doing the over-night shift during harvest, pressing off one load of fruit after the other. Now he also works in the tasting room, winery and in the vineyards on a regular basis.