It's a delicious day here at the Bevie,

we are delighted to let you know Lawosn's is here and we are

announcing the fresh arrival

of Tipsy Pickles!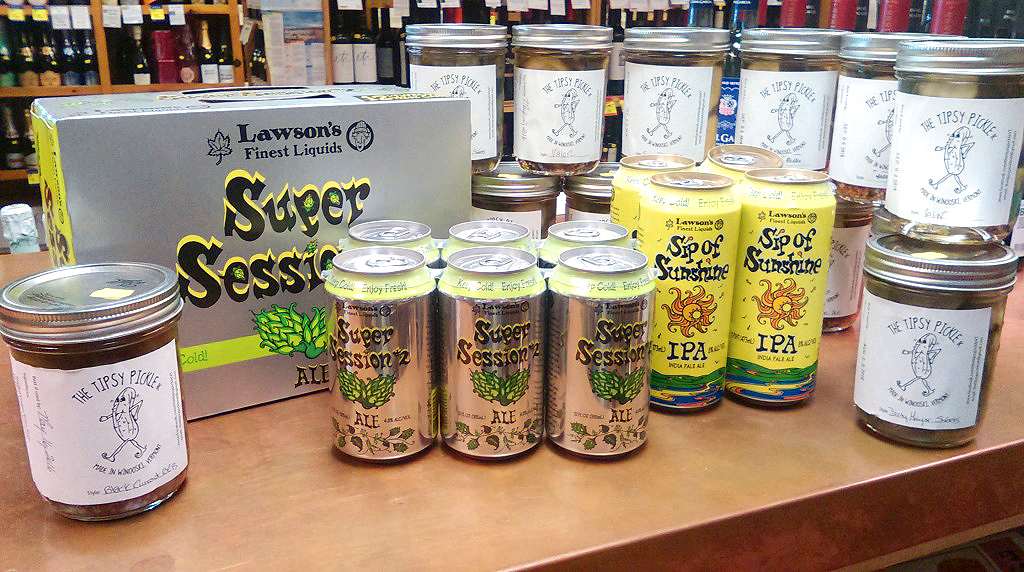 Tipsy Pickles are
locally made by our friends in Winooski

and come in a variety of savory flavors!
We currently have in stock…
Sip of Sunshine

Heady

Valor

Black Currant

Gin

Spicy Pale Ale

Dirty Mayor
Lawson's Drop Info:
Sip of Sunshine IPA Cans | 2 packs per person | $13.79/4pk
Super Session Cans | 12 cans per person | $21.99/12pk $10.99/6pk
Limits are per person of consumption age,
prices do not include VT tax/deposit.