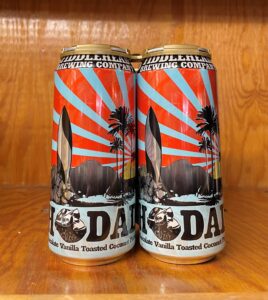 After a year away to give web-surfing a try, we welcome back an old favorite from our friends at Fiddlehead, it's the return of Hodad! This super dreamy porter is brewed with heaps of Chocolate, Vanilla, and Toasted Coconut.
4-pack 16oz Cans – $12.99
No limits on this beauty, but it definitely won't last. Cheers!
Prices do not include VT tax or deposit.