Join us for a delicious, alcohol-free beverage tasting 4-6p!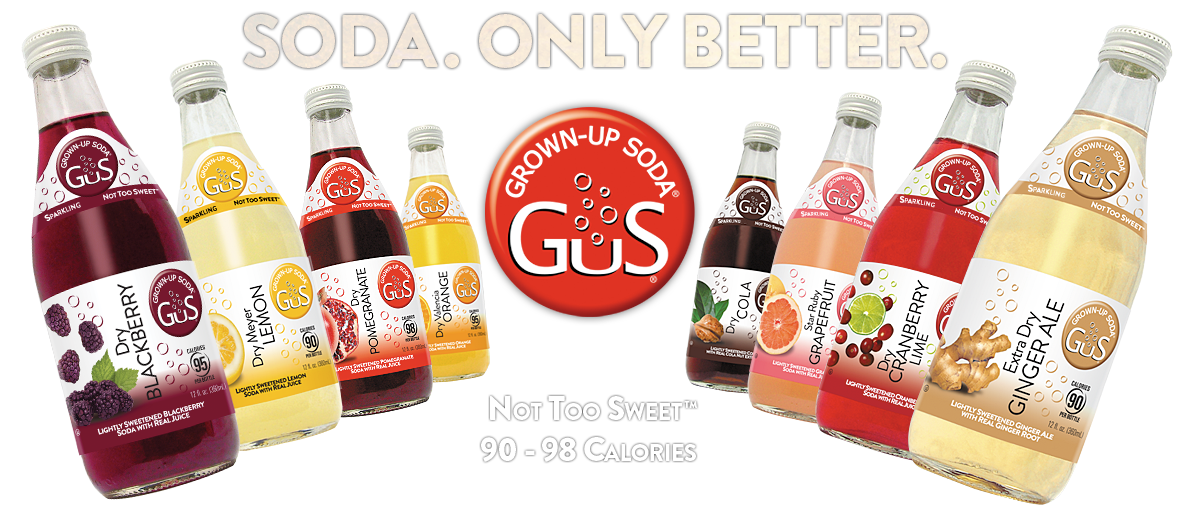 We are proud to carry and support GuS beverages.  Whether you need a non-alcoholic option or want to make a lively cocktail, GuS offers a variety of tasty options!
From http://www.drinkgus.com/index.html
GuS – Grown-up Soda is a line of natural, less-sweet sodas made with real juices and natural extract and only lightly sweetened with cane sugar. The dry and refreshing sodas are great straight but some say even better as easy cocktail mixers. The violently independent company is 100% family owned and operated with all bottling done in small batches in Worcester, MA.
Why GuS?
GuS Sodas are a perfect accompaniment to food because they are not heavy or sugar-laden. With "dry" in their names, the flavors are crisp, light and not cloyingly sweet. The moderate level of carbonation is reminiscent of Italian sodas, making GuS less filling and more refreshing. Others enjoy GuS Sodas as cocktail mixers because they are an ideal tart-sweet base for vodka, gin, rum or bourbon.
What is GuS?
GuS stands for Grown-up Soda. It's a line of sparkling sodas that are not too sweet, developed for grown-up palates (but kids like them too!) They contain real juice and extracts and are lightly sweetened with cane sugar. Each 12oz. bottle has only 90 – 98 calories, compared to typical sodas with 140 – 160 calories. The entire line is kosher, caffeine-free* and gluten-free.