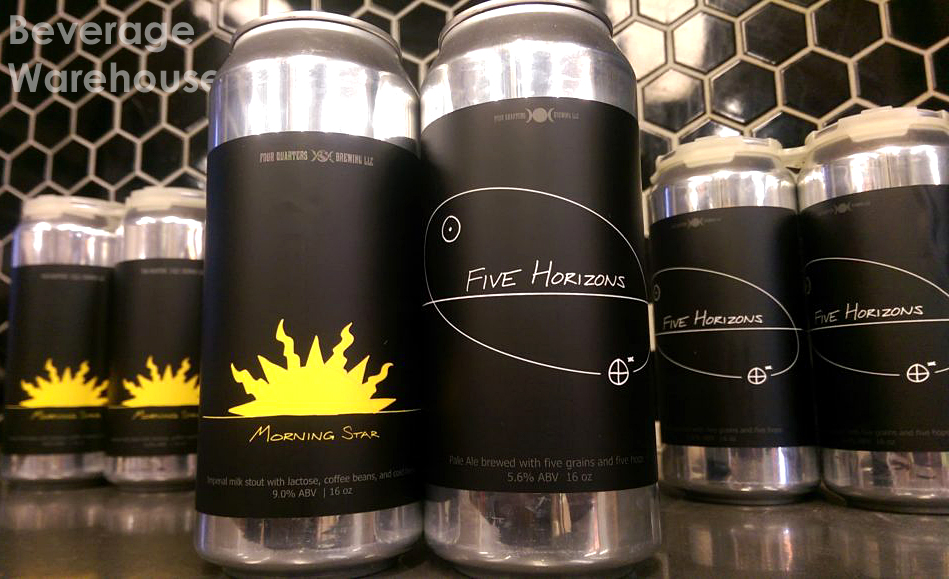 Drink Winooski Beer!
We are most enthused to announce the arrival of fresh beer from our local pals over at Four Quarters!
Brewmaster-friend Brian has been busy brewing and we have:
Four Quarters | Five Horizons | 5.6% ABV | Pale Ale brewed with five grains and five hops.
Four Quarters | Morning Sun | 9% ABV | Imperial Milk Stout brewed with lactose, coffee beans, and cold brew.
4pk 16oz | $16.99 | plus tax/deposit