Check out these beauties that Freak Folk just dropped on our doorstep!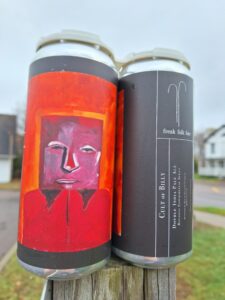 Cult of Billy: The Pyro
The latest entry in FF's experimental DIPA series features Mosaic, Galaxy, Nelson Sauvin, and Cashmere.
8.2% ABV
$21.99/4pk
Poser: Mango & Tangerine
The fruited IPA series continues with an installment featuring Mango, Tangerine, and Congo vanilla bean.
7.5% ABV
$20.99/4pk
Mood Swinger
A mixed culture bier aged in wine barrels, conditioned on citrus zest and lightly dry-hopped with Nelson Sauvin.
$21.99/750mL Bottle
**Limit 2 Bottles Per Person**
Prices do not include VT tax or deposit.