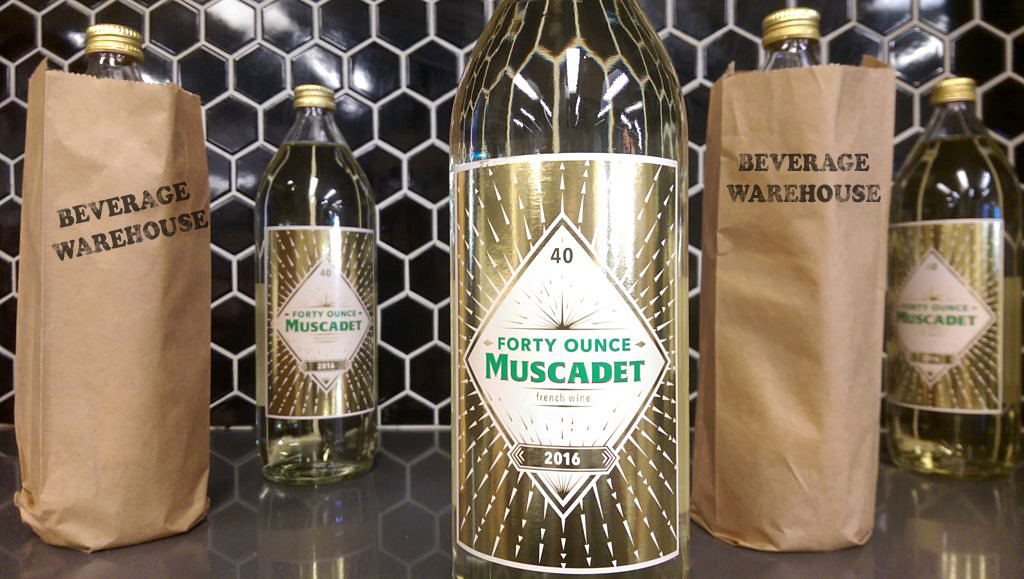 Fun and friendly, the newly arrived Forty Ounce Muscadet is an easy drinking, comfortable, French white wine.  Grab a bottle, a paper bag, a bucket of oysters, and enjoy!
From fortyouncewines.com
FORTY OUNCE MUSCADET
APPELLATION: Muscadet Sèvre-et-Maine sur Lie
GRAPE VARIETAL: 100% Melon de Bourgogne
ALCOHOL CONTENT: 12%
ORIGIN AND TERROIR
This cuvée comes primarily from terroirs seated on gneiss rock, which gives wines its fruitiness early on. A small part also comes from Amphibolite (type of rocks),which contributes a citrus and fresh mouthfeel. The vines are 30 years old on average.