Warp or beam over to the Beverage Warehouse to fill your cargo bay with Star Trek 50 Golden Anniversary Ale

– The Trouble with Tribbles!
There is
only one batch NO. 1

and we have it in stock.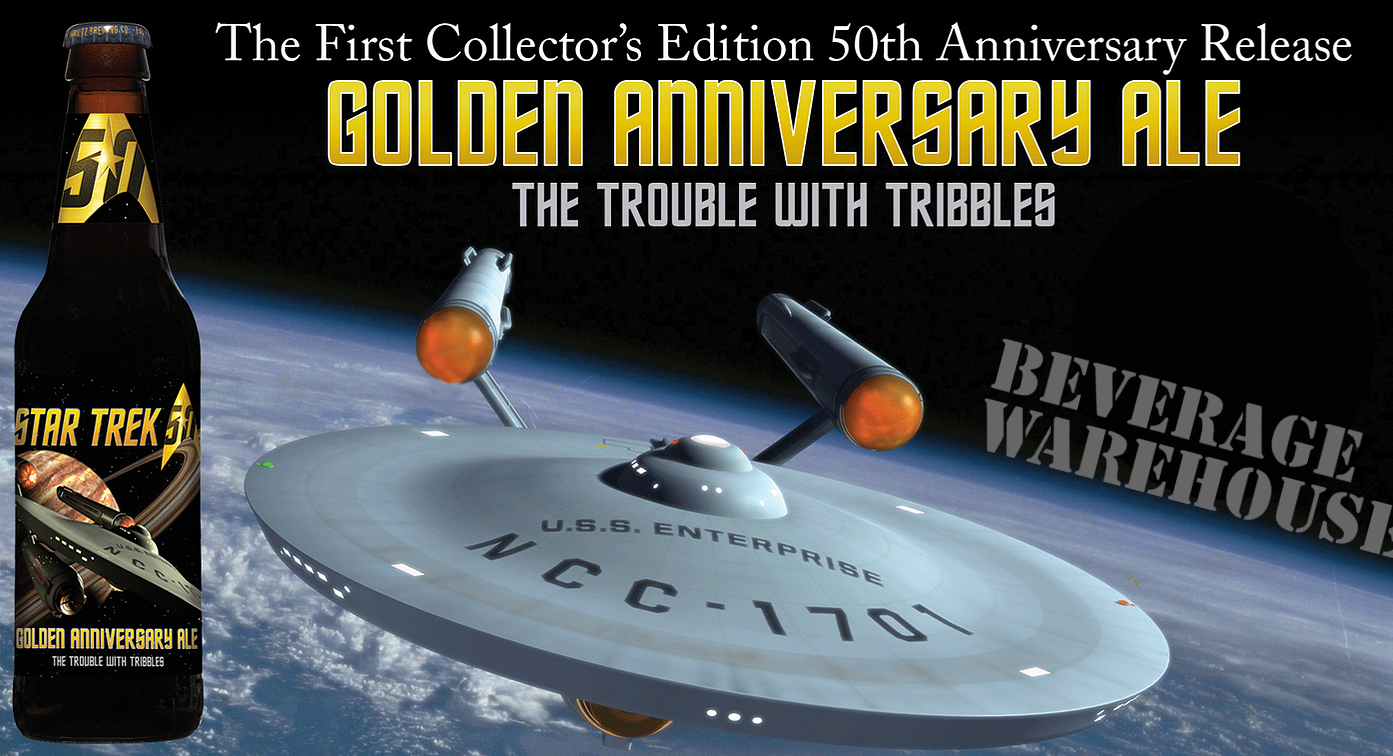 Beer is about pleasure and enjoyment.

  Star Trek beer offers a playful, nostalgic buzz for your cranium and because it is not as strong a a Vulcan Ale… "Dammit Jim", you can have a couple without having to visit Bones.  Just maintain the Prime Directive so you and others Live Long and Prosper.
Star Trek 50 | Golden Anniversary Ale | The Trouble with Tribbles
Batch NO. 1
American Golden Ale
5% ABV
$8.99/4pk
Limited Availability