We are pleased to announce the luscious expansion of the Groennfell Meadery line at the Beverage Warehouse!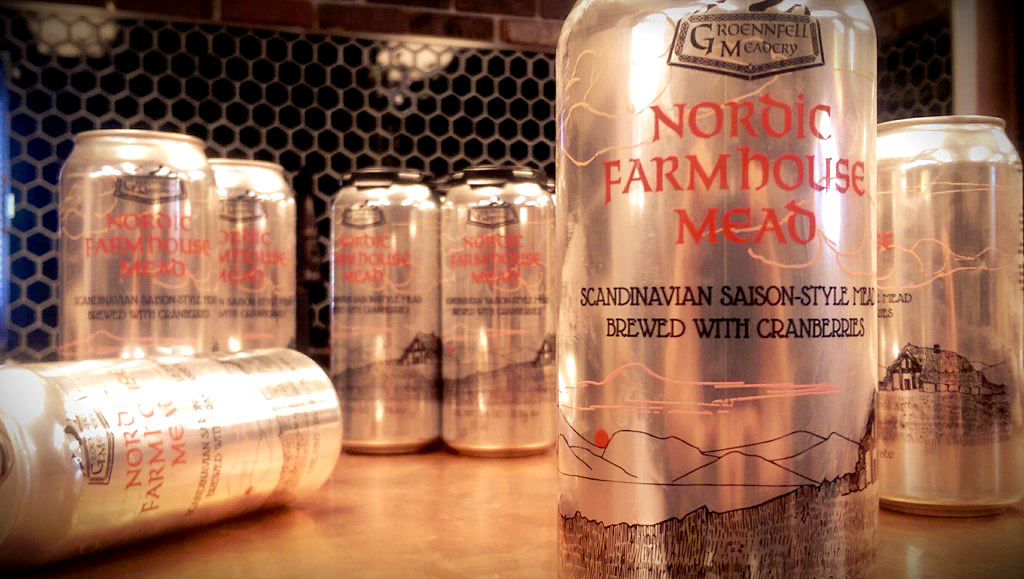 We are proud of our cyzer-slinging, mead-marauder friends

only minutes up the road from us in Colchester (VT) and stoked to be sharing the deliciousness of Groennfell Meadery – now, we get to offer more of their liquid wares with the introduction of Nordic Farmhouse Cranberry Saison Style Mead

(11.99/4pk).



Whether you pop into our store or continue north just a few minutes to visit Groennfell Meadery,
stake your claim on the new and craveable Nordic Farmhouse while you can!
In the mood to know more from the comfort of your device?  Their website is chock full of recipes, media coverage, musings, and so much more at www.groennfell.com
Nordic Farmhouse Mead – Groennfell Meadery
Quick Facts:

Saison-Style Cranberry Mead!

5.7% abv.
Lightly carbonated
Gluten free
Serve chilled
Groennfell Meadery Description:
Nordic Farmhouse Mead is inspired by The Meadmaker's travels throughout Scandinavia where he discovered traditional lingonberry meads fermented with wild yeast, brewed in homes throughout Denmark, Norway, and Sweden, just as it has been since the Viking Era.
Our take on this ancient beverage is an incredible fusion of old-world brewing techniques, Scandinavian farmhouse yeast, and American ingredients.
Our mead is always available at the meadery, and we love to meet our customers, so come visit us when you're in the area!