14th Star Tribute landed today – two (2) 4pks per person of this incredible VT DIPA while it lasts!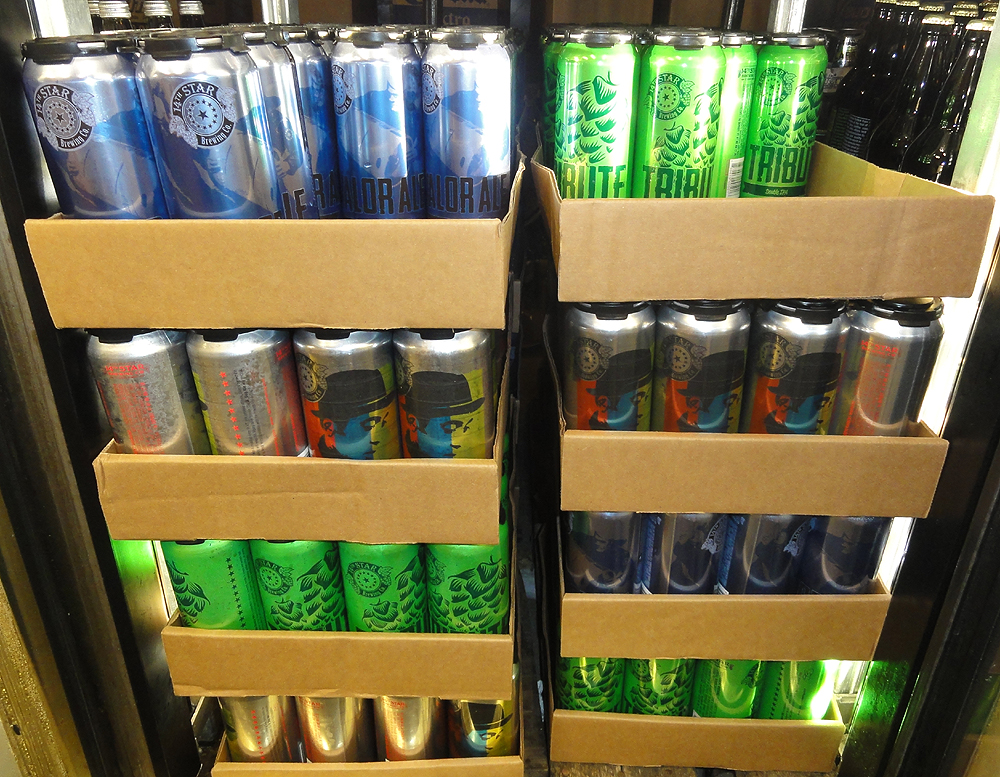 A_Dog, Valor, & Maple Breakfast Stout all hit as well!
Tribute, and all 14th Star 4pk canned beers are
all $11.99ea plus tax and deposit
Beer info from  http://www.14thstarbrewing.com/beer/
Tribute Double IPA
Our Tribute Double IPA is a celebration of hops, pure and simple. A simple and smooth malt base serves as the stage for the hops to perform. Tribute has a beautiful golden color, an aroma brimming with citrusy hops, and a deliciously smooth hop flavor and dry finish.
ABV:8.4% | IBU:65
A_Dog Ale
DJ Andy "A-Dog" Williams was a musical force in VT. His positive attitude, talents behind the turntables, and welcoming smile will keep his legacy alive forever. Our A_Dog Ale is a smooth brown ale brewed in tribute to Andy in collaboration with the Friends For A-Dog Foundation.
ABV:5.1% | IBU:22
Valor Ale
Our Valor Ale is a hoppy amber ale with refreshing hop aroma and taste. A portion of the proceeds support the Purple Hearts Reunited Foundation, returning medals of valor to the servicemen and women who earned them.
ABV:5.4% | IBU:40
Maple Breakfast Stout
In keeping with my Pépère Ferland's tradition of craftsmanship we brewed our Maple Breakfast Stout with 100% pure Vermont Maple Syrup, local St. Albans Honey, and coffee. We hope you enjoy this dark and delicious beer.
ABV:5.5%