in case you haven't heard, Not Your Father's Root Beer
is on fire right now, people are even trading for
it online just like certain beers.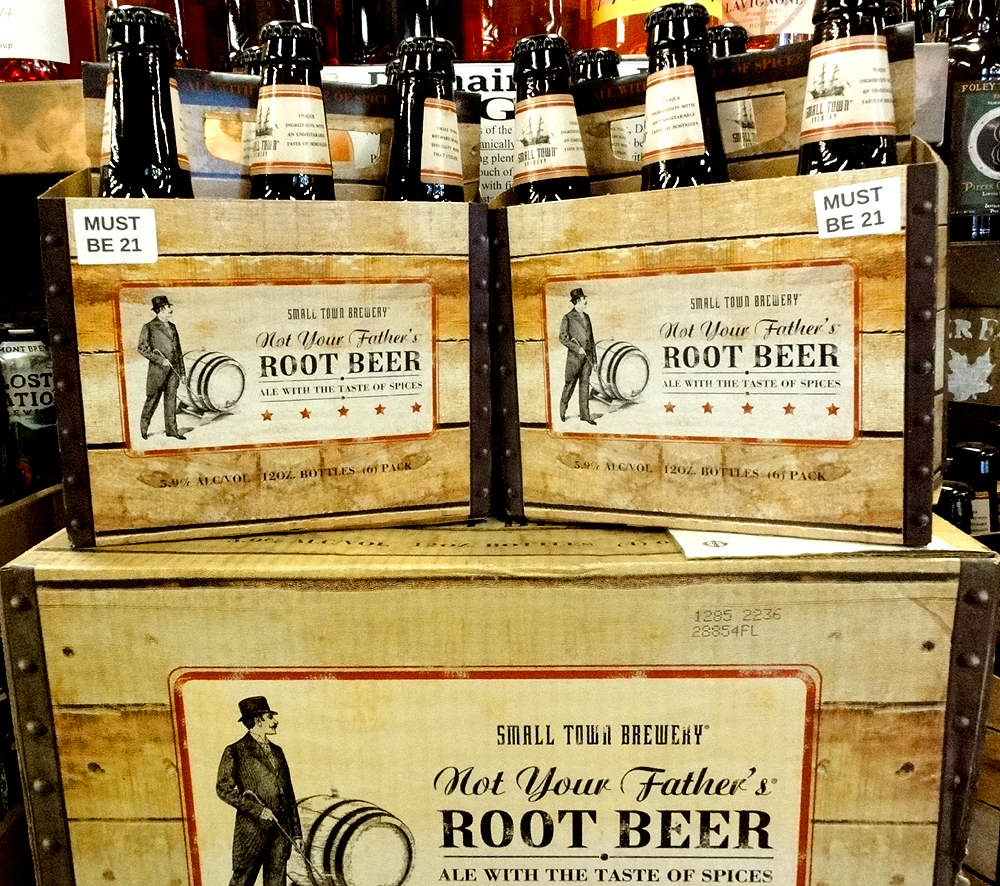 Despite having a 5.9% ABV, Not Your Father's Root Beer does not taste like an alcoholic so keep that in mind when enjoying this by itself or in an adult root beer float.
10 more cases landed in our store, try a 6 pack today and find out for yourself what all the buzz for Not Your Father's Root Beer is!
Not Your Father's Root Beer | 5.9% ABV | 10.99/6pk (+dep/tax)
From http://smalltownbrewery.com:
     My great-great-grandfather from the 1600s was the captain of a ship in England. He was also a bit of a gambler. As legend has it, he won a brewery during a high-stakes card game, which led him to start crafting his own beers. He began brewing beer on the ships he sailed. This allowed him to travel further than other vessels because beer stayed fresh during long journeys. The story goes that his beer was even consumed on a fleet of ships he commanded that transported some of the earliest settlers to America.
     Growing up, I had never heard the complete story about my great-great-grandfather until I expressed an interest in making my own beer. When I told my mom that I planned to open a brewery, she finally revealed my family's beer making history and why brewing was "in my blood." Using some of my great-great-grandfather's recipes as inspiration, I founded Small Town Brewery. At Small Town, our goal is to honor my family's beer making tradition by creating specialty beers with unique and flavorful ingredients.