FYI – We just dropped
Maine Beer Co. Lunch!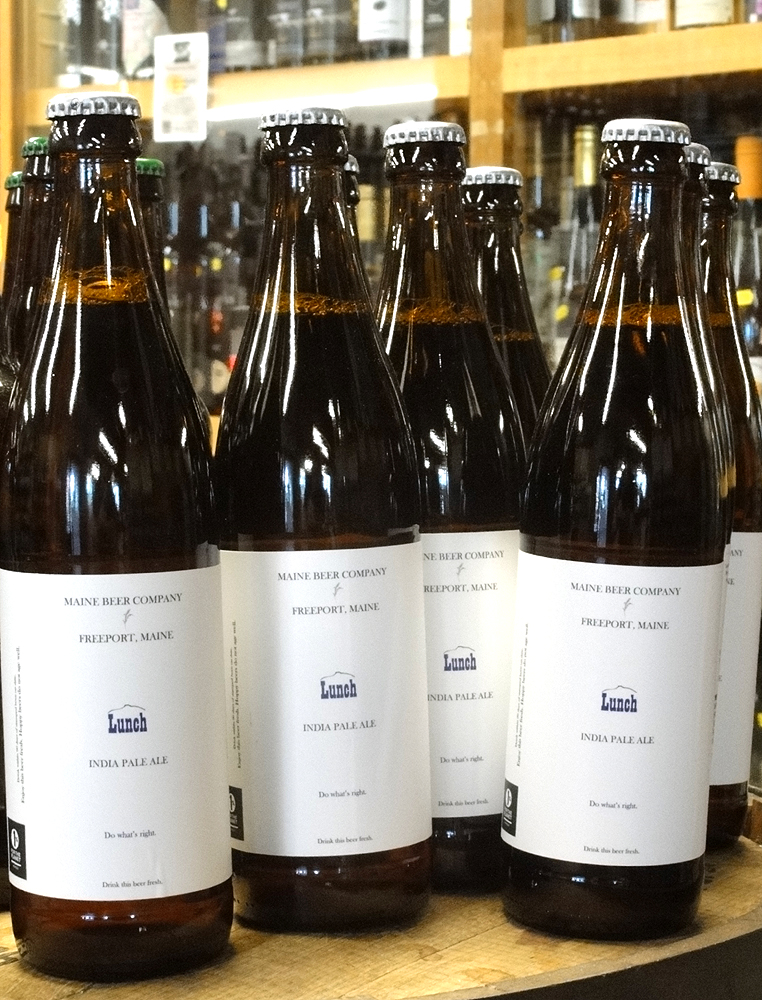 One (1) per person while it lasts!
Maine Beer Co Lunch | $6.99 (+tax/dep)
100 PTS RB Overall | 100 PTS RB Style
98 PTS BA | 94 PTS BROS
From http://www.mainebeercompany.com:
Lunch
Our "East Coast" version of a West Coast-style IPA.  Intense hop flavors and aromas of tropical and citrus fruits and pine dominate.  A subtle malt sweetness brings the beer into balance.
Lunch is a special whale that has been spotted off the Maine coast since 1982. She has what looks like a bite taken out of her fin which adds to her unique character. We dedicate this beer to her determination and persistence.
Vitals:
Color – Orange
ABV – 7.0%
O.G. – 1.059
Malt – American 2-Row, CaraPils, Caramel 40L, Munich 10L, Red Wheat
Hops – Warrior, Amarillo, Centennial, Simcoe