If you're a fan of Grand Cru and Premier Cru white Burgundy, this is your lucky month! Until the end of November, these special wines from France are on sale for 25% off.
Last updated on: 11/23/2018
These coveted bottles have been slumbering safely in our wine cave, resting at a perfect 55 degrees and awaiting your corkscrew. White Burgundy (aka some of the best Chardonnay in the world) is lovely paired with soft cheeses, roast turkey & gravy, a juicy ham, or even a less "conventional" main course such as lobster (yum), making them the perfect occasion wines for your holiday table. They're ready to pop and pour now – no need to cellar these babies!
The wines listed below are all 25% off the tag price from today until November 30, 2018. For some bottles, that's a savings of over $75!! To take advantage of this limited sale, simply come into the Beverage Warehouse and let us know which bottle or bottles you'd like. We'll retrieve them from the wine cave, and you'll be good to go! You can also call us at 802-655-2620 or email info@beveragewarehousevt.com to reserve particular bottles.
Available quantities of each wine are noted below, and we'll do our absolute best to update this list as bottles sell. There are only one of two bottles of some of the Grand Cru and single-vineyard bottlings, so reserve yours soon!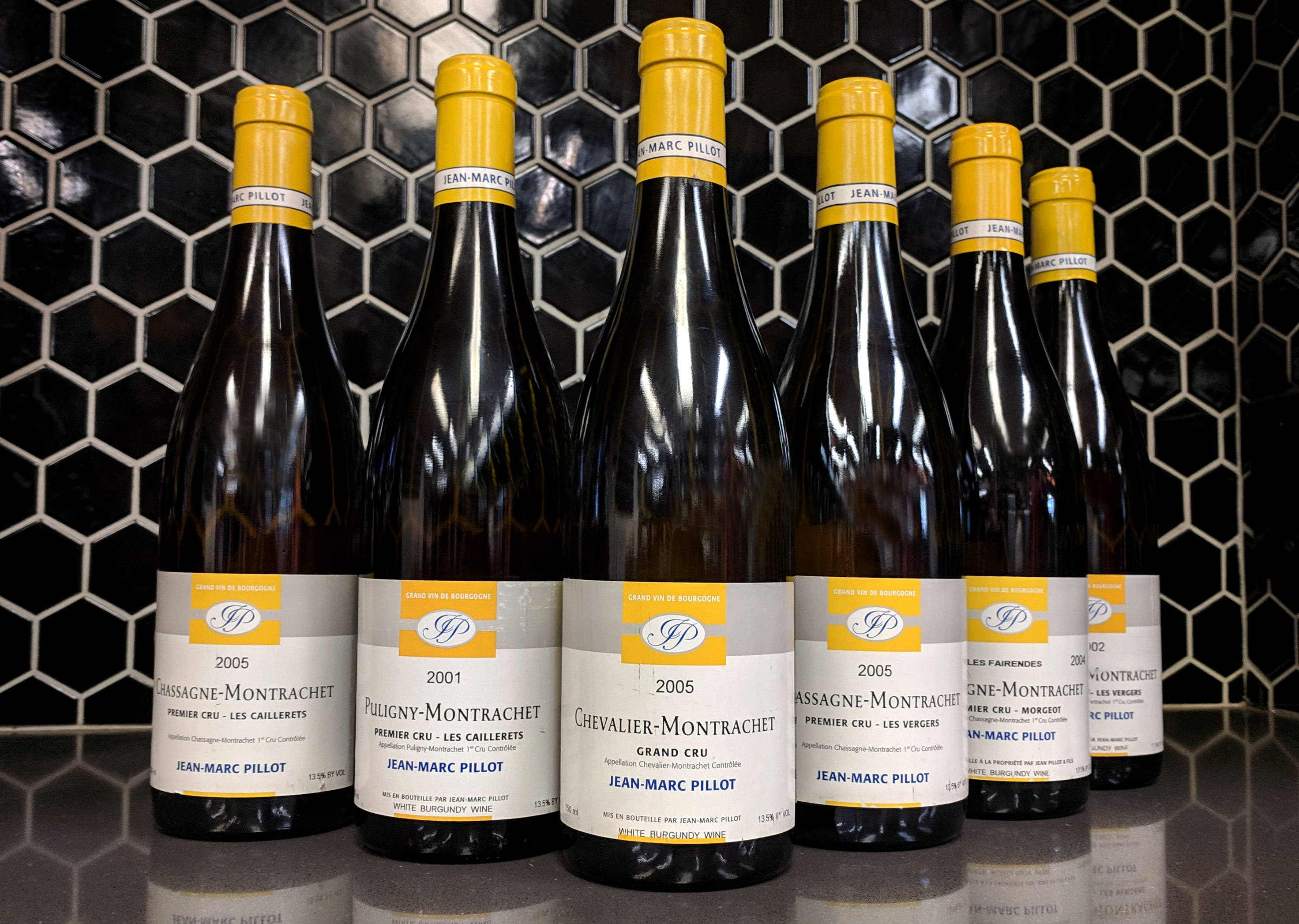 Jean-Marc Pillot | Burgundy | Côte de Beaune – Chassagne-Montrachet | "Les Vergers" | Premier Cru | 2005 | Regular price $79.99 – on sale for $63.99  #3015 – 5 bottles


Jean-Marc Pillot | Burgundy | Côte de Beaune – Chassagne-Montrachet | "Les Caillerets" | Premier Cru | 2005 | Regular price $99.99 – on sale for $79.99  #3017 – 2 bottles
Jean-Marc Pillot | Burgundy | Côte de Beaune – Chevalier-Montrachet | Grand Cru | 2005 | Regular price $379.99 – on sale for $303.99 (save $76!) #3022 – 2 bottles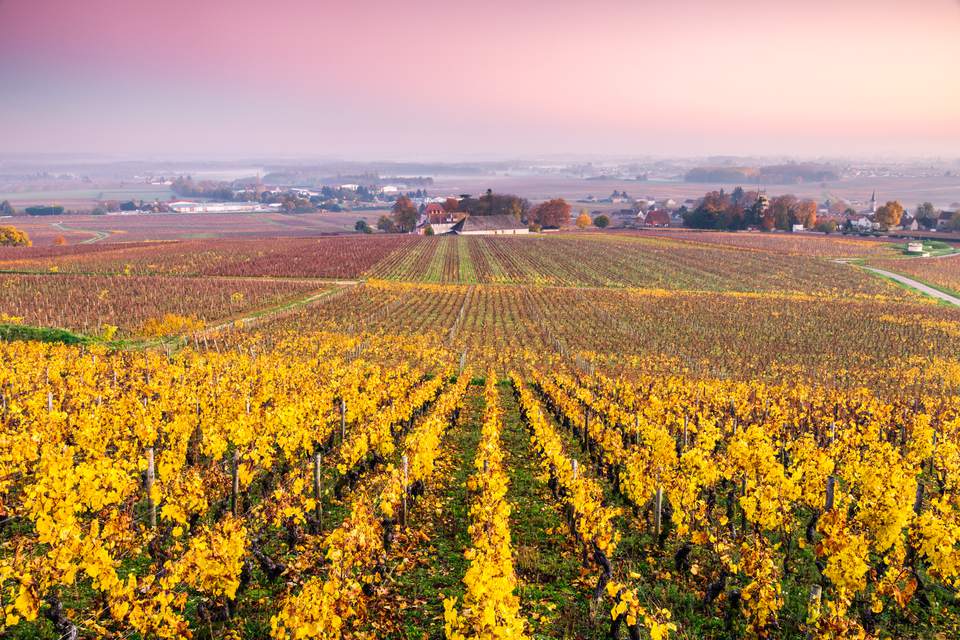 About Jean-Marc Pillot:
Jean-Marc Pillot is the fourth generation of his branch of the Pillot family to tend vineyards in Chassagne-Montrachet. He joined his father, Jean, in 1985 to learn the craft of "vigneron". After six years of working side-by-side, Jean-Marc assumed the direction of the domaine in 1991 with the assistance of his wife, Nadine, and his sister, Beatrice. Of course, his father, Jean, remains by his side rendering advice and valuable assistance in the vineyards (often while he is tending the garden in back of the chai!). Jean-Marc has instituted several changes at the estate, the most prominent of which is the construction of a new cave. Of equal importance, Jean-Marc expanded the amount of vineyards under cultivation and has made subtle modifications in vinification and elevage to place his own "mark" on this estate which now covers approximately fifteen hectares with an annual production of, more or less, 60,000 bottles.
The domaine is dominated by its production of white wines but there are important cuvées of red wine produced here as well. Vineyard holdings are spread throughout the village of Chassagne with subsidiary parcels in Puligny, Santenay, Meursault and Remigny (to the south). This breadth of real estate enables the Pillot family to produce a stunning range of wines that put on brilliant display the intricacies of terroir in this southern tier of the Cote de Beaune. The estate's jewels are its premier crus blancs (Baudines, Chenevottes, Macherelles, Vergers, Morgeot, Caillerets, La Maltroie and Champs Gain) and premier cru rouges (Macherelles, Morgeot, Clos St.Jean), all within the boundaries of Chassagne Montrachet. 
The vines in most parcels are between 25 and 50 years old; in certain instances the vines are considerably older, reaching the 100 year mark in Clos Saint Jean and Clos Saint Marc (within the cru of Vergers). Traditional viticultural practices are used in the vineyards. Both Cordon de Royat and Guyot Simple pruning and training systems are employed. The spring and summer months are the time for intensive work in the vineyards to control the size and quality of the harvest, the work including de-budding and canopy control. The vineyards are plowed and no herbicides are used.
Harvest is manual. The white wines are almost all fermented and aged in barrel, with a regimen of 10% to 30% new oak (the degree depending on the structure and importance of the wine). The wines are aged on the fine lees for twelve months and then are racked out of barrel into stainless steel tanks to clarify and settle naturally for an additional six months. The extra aging avoids the necessity to cold stabilize the wine.