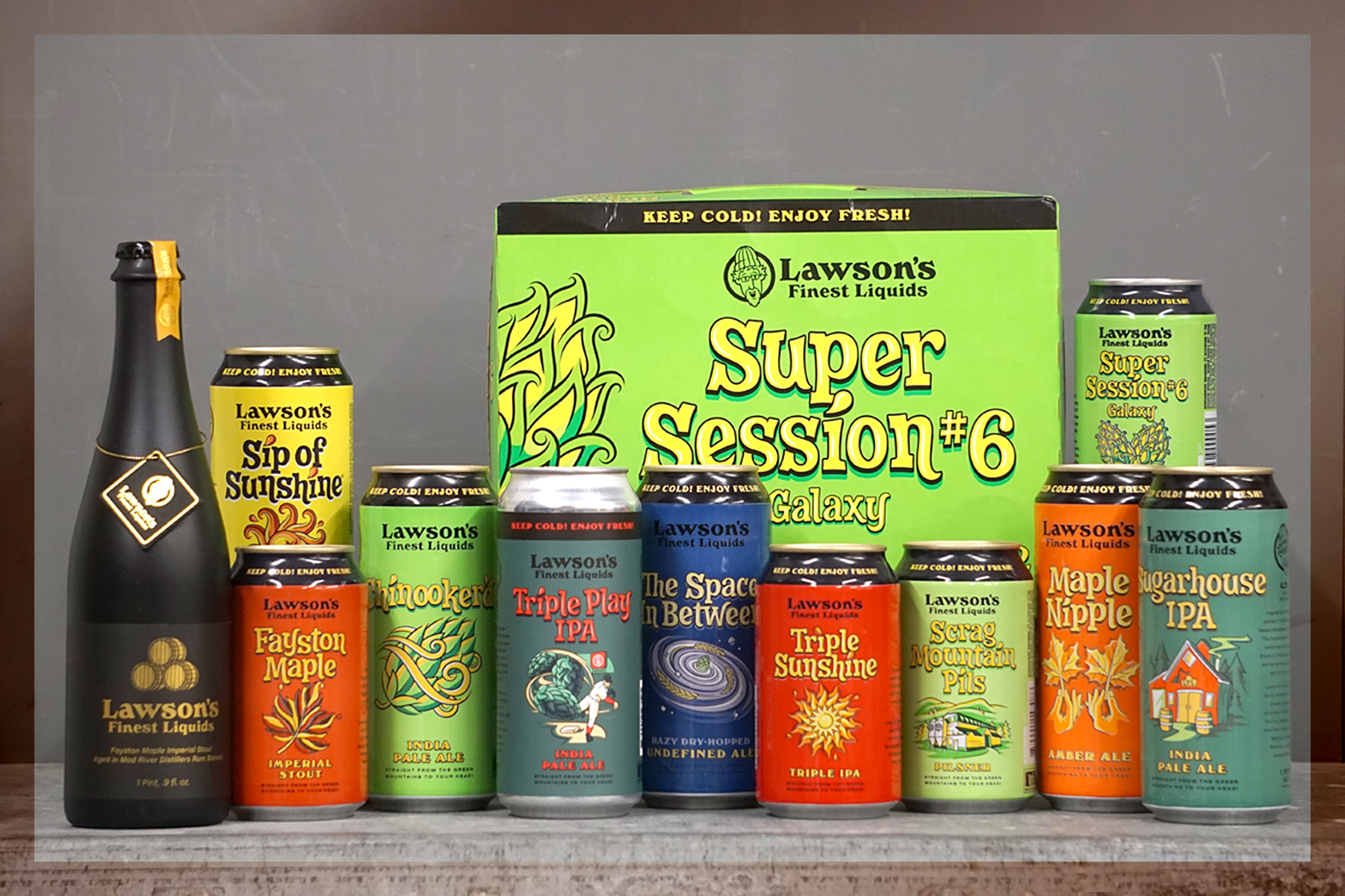 Lawson's Triple Play IPA | Mad River Distillers Barrel Aged Fayston Maple Stout & More!
From dry-to-dank-to-dankness, our friends at Lawson's Finest Liquids bestowed a bodacious bounty of beer upon us to share with you – claim yours while you can!
Dry-to-dank-to-darkness –
Scrag Mountain Pils | 4.8% ABV Pilsner
Super Session #6 | 4.8% ABV Session IPA w/ Galaxy Hops – 6pks & 12pks
The Space In Between | 5% ABV Dry Hopped Hazy Ale
Sugarhouse IPA | 6.2% ABV India Pale Ale
Chinooker'd IPA | 6.5% ABV India Pale Ale
Triple Play IPA | 7% ABV Trifecta IPA
Sip of Sunshine DIPA | 8% ABV Double IPA
Triple Sunshine 3XIPA | 10.5% ABV Triple IPA
Maple Nipple Ale | 8% ABV Amber Maple Ale
Fayston Maple Imperial Stout | 10.1% ABV Imperial Maple Stout
Mad River Distillers Rum Barrel Aged Fayston Maple | 10.5% ABV Rum Barrel Aged Imperial Maple Stout – LIMITED!