Looking for an awesome late-summer sipper to enjoy around the campfire? Treat yourself to the limited-release ROWDY MONK from Hermit Thrush Brewery!
Once a year (or less), we receive a small amount of this captivating barrel-aged sour brown quadrupel from the wizards of sour beer down in Brattleboro, Vermont. Beginning its life as a strong dark ale, this massive beer is mellowed by spending 12 months in wine barrels. At 14.5% ABV, Rowdy Monk is no crushable sour, and that's perfect. It's the ideal match for cooler late summer evenings, camping trips, and quiet contemplation (though we can't promise things won't get rowdy!!)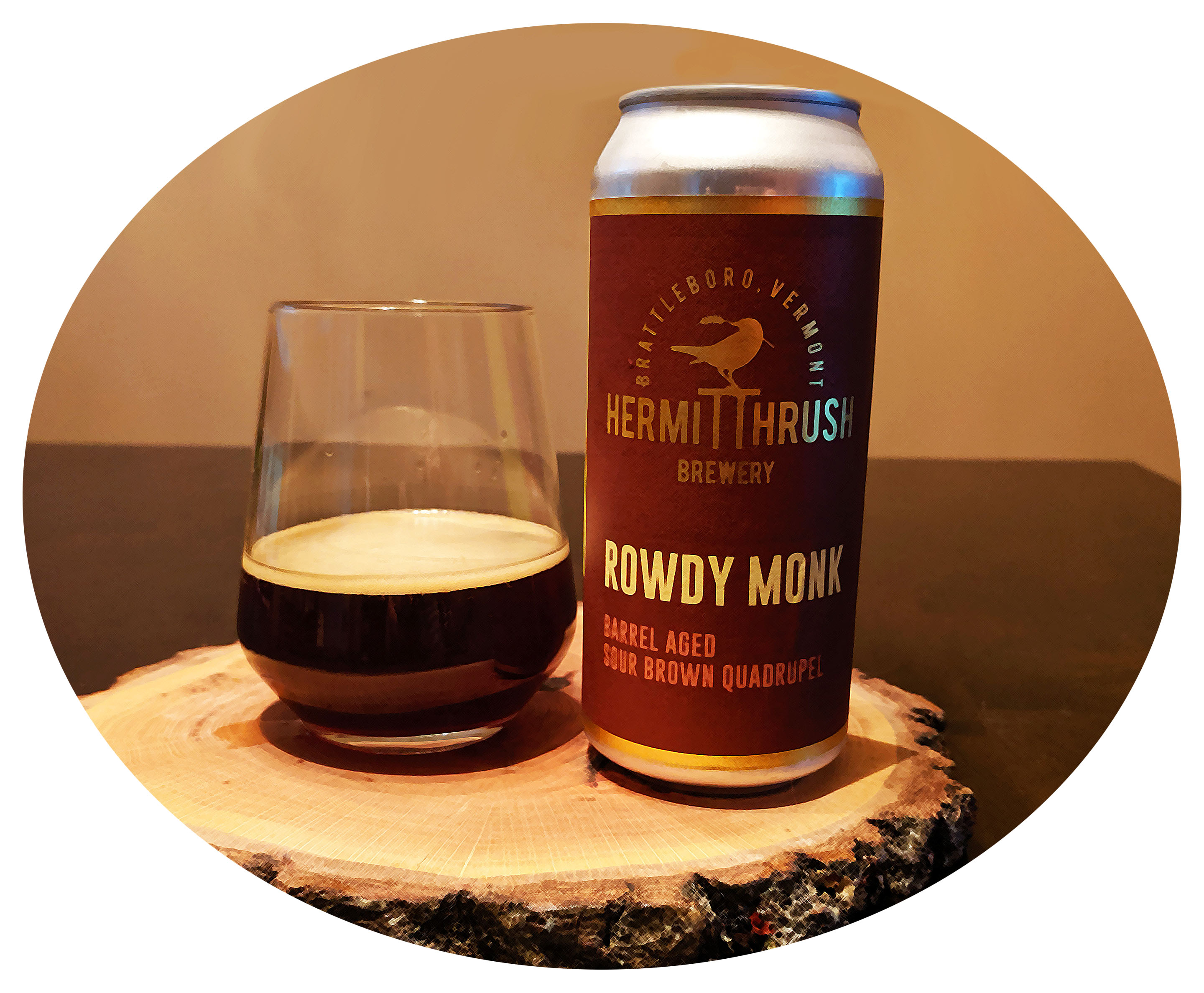 Rowdy Monk pours a deep amber brown, with a very light coffee-colored head that dissipates quickly. Notes of cocoa, woodsmoke, dark fruit and caramelized oranges tingle your nose. On the palate, the beer has assertive sourness that melds with flavors of maple toffee, dates and raspberries. It has a fine, dry mouthfeel and long finish, with lingering tartness.
To learn more about Hermit Thrush Brewery and this brew, visit www.hermitthrushbrewery.com/beers/rowdy-monk
To score your very own Rowdy Monk, email info@beveragewarehousevt.com to reserve, or swing into the Bevie today!