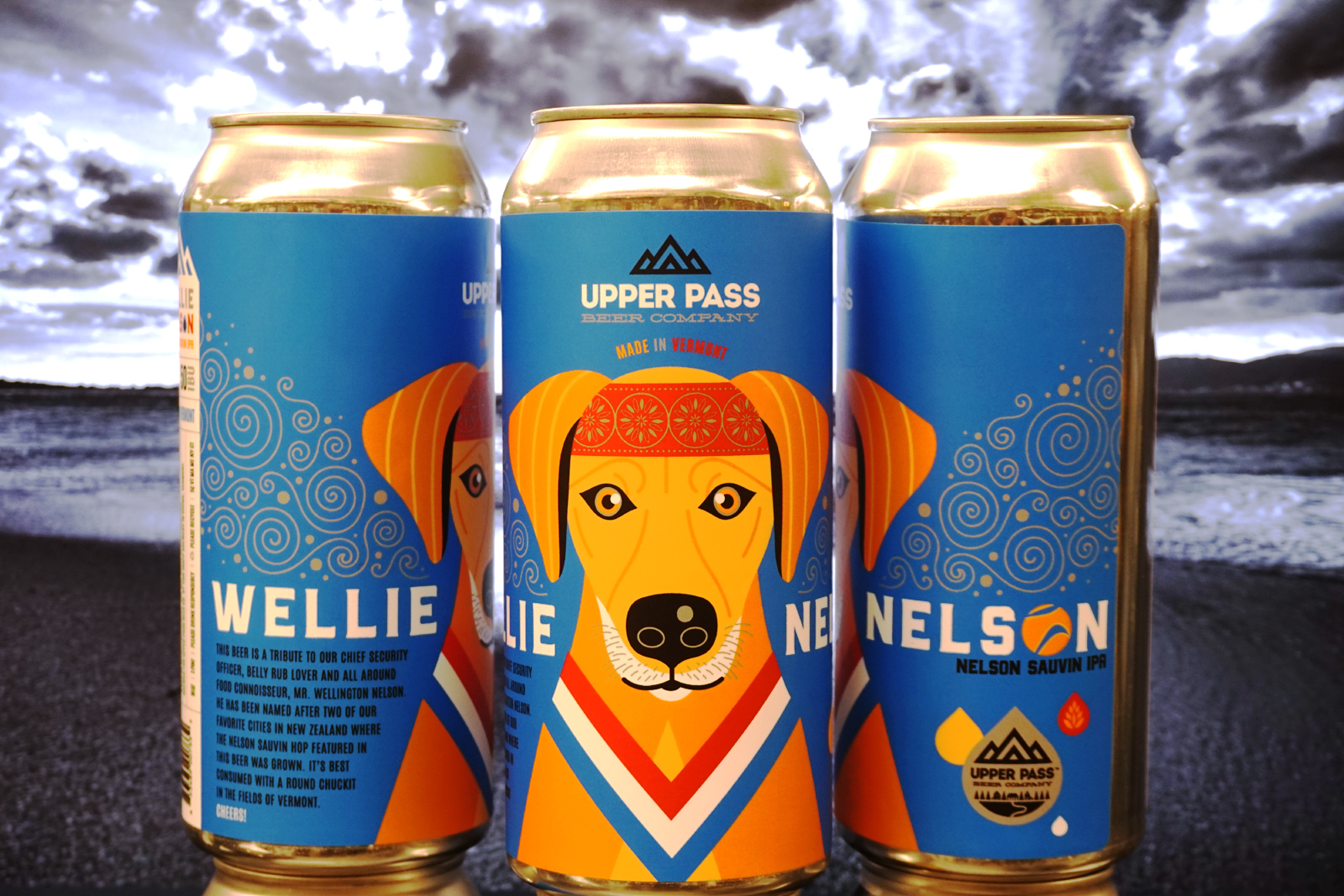 New beer this week from our friends at Upper Pass Beer Company!
Wellie Nelson | Nelson Sauvin IPA | 6.8% ABV | 50 IBU's
From the can –
This beer is a tribute to our chief security officer, belly rub lover, and all around food connoisseur, Mr. Wellington Nelson.
He has been named after two of our favorite cities in New Zealand where the Nelson Sauvin hop featured in this beer was grown.
It's best consumed with a round Chuckit in the fields of Vermont.
Cheers!