***LIMITED EDITION***
Dropkick Murphy's Barroom Hero Pub Ale $6.69/4pk 16oz Cans +tax/dep
Dropkick Murphys Barroom Hero Pub Ale is a special collaboration between Dropkick Murphys & Magic Hat Brewing Company.
Sales of this english pub-style ale will raise money for The Claddagh Fund and their mission to help underfunded nonprofits that are supporting veterans, children's charities and helping people who are on a path of recovery.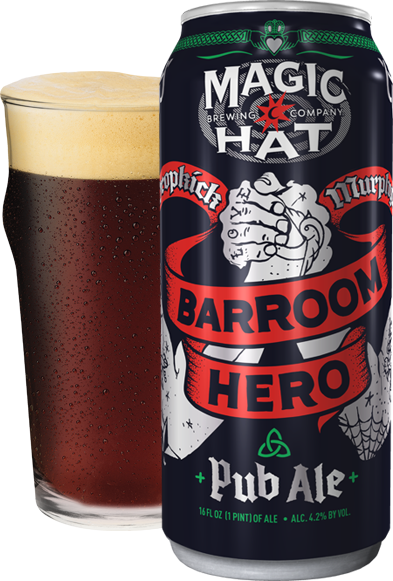 From claddaghfund.org

The Claddagh Fund
The Claddagh Fund is the charitable foundation of the Dropkick Murphys, founded in 2009 by band frontman, Ken Casey. The Claddagh Fund honors the three attributes of the Claddagh Ring: Friendship, Love & Loyalty.