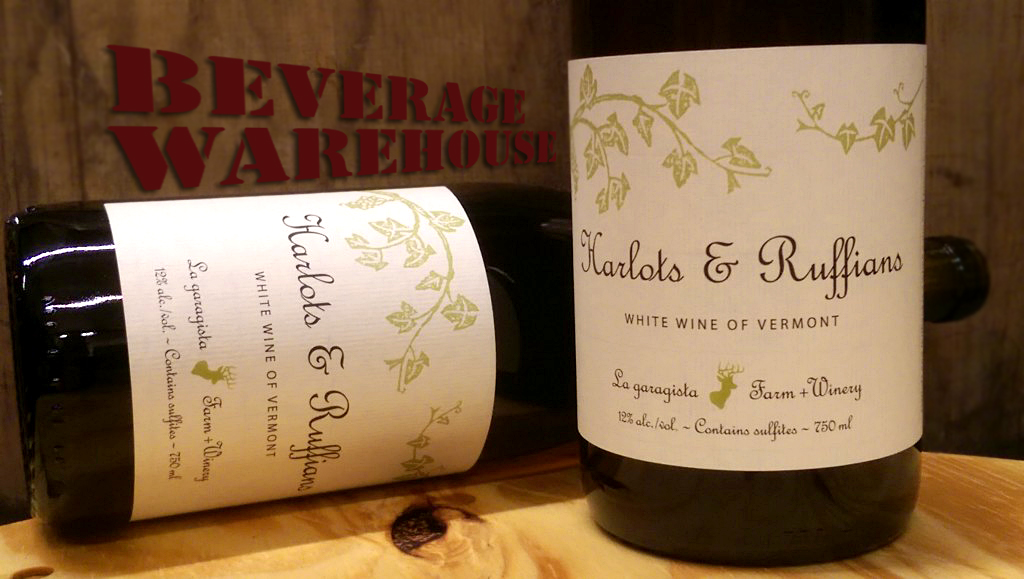 Behold, another gem from La gargista Farm & Winery has arrived – Harlots & Ruffians!
La Garagista | Harlots & Ruffians | $33.99 | 750ml | 1 per person, per day
Click below to read about other La Garagista wine
Harlots & Ruffians bottle talk:
Harlots and Ruffians is a white wine field blend from our vineyard in an open meadow replete with Queen's Anne's Lace and red clover.
The name is inspired by a medieval recipe that we like to cook in the winter called an Orange Omelet for Harlots and Ruffians, created by a German chef for an Italian pope in the 1400's, a cook who shaped recipes for both harlots and prices.
Likewise, we believe this wine is suitable for both ascetics and debauchees, but rest assured it can be enjoyed without risk of moral corruption.
Hand harvested and unfiltered, this wine speaks of our alpine vineyards here in the valleys and hills of Vermont.
– Deirdre Heekin & Caleb Barber