FREE Maquam Wine Tasting & Bottle Sale | FRI 10/12 4:00-6:30 PM
Come by the Bevie, meet your VT-neighbor-maker, sample scrumptious wine, and get -10% off any bottle.
We are always delighted when Maquam comes over and brings their delicious, award winning fruited wines!
---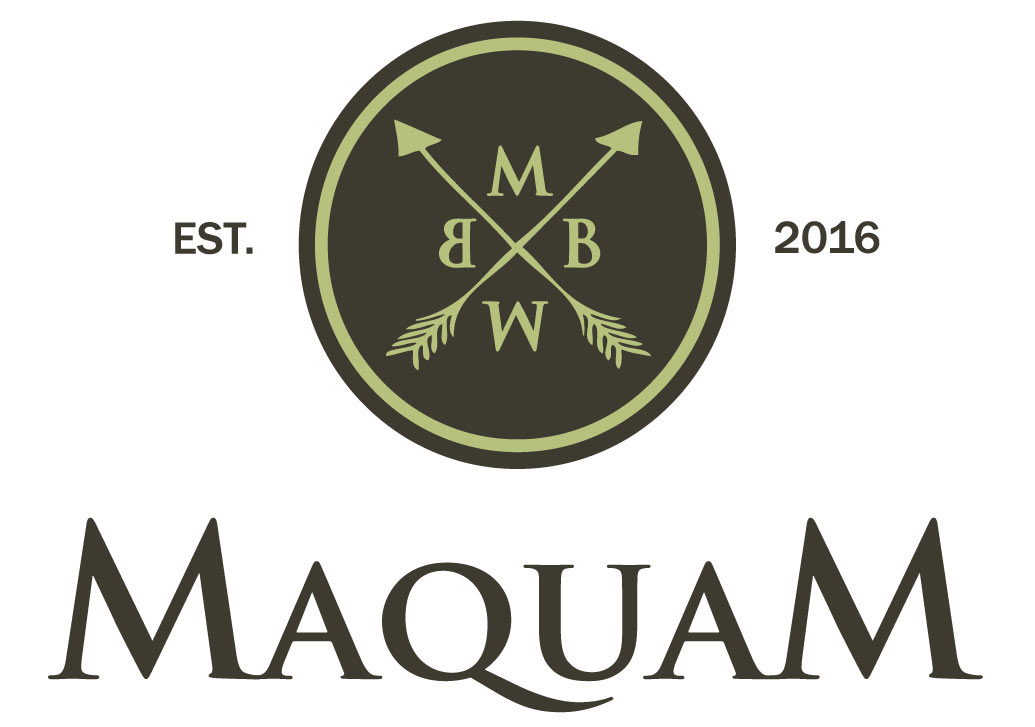 From maquamwine.com:
After 100 years and five generations, the family is legally producing wine in St. Albans, Vermont made with syrup from Fairfield, Vermont.
Located on 10 acres, at St. Albans Bay Vermont, this land has been in the Brook's family since the 1600's and is listed on the National Register of Historic Sites. There is a mound of rock located on the land that contains chert, which the pre-historic Indians used to make their tools. Chert is a fine-grained silica-rich, sedimentary rock that may contain small fossils. The Paleo Indians used the chert for their stone tools and fire starting kits. Chert originating from our location has been found as far away as the Dakotas and Nova Scotia. This fossil rich piece of land is one of only a few sites of its type in North America.
Around seven acres is being dedicated to the production of fruit wines. The berries are grown along Maquam, St. Albans, and Lapans Bays along the shore of Lake Champlain, where the still water affords one of the longest growing seasons in the North East. The primary fruits grown on the property are blackcurrants and Haskap berries.
---
Maquam Pear Wine -
This award winning pear wine is fruit forward and highly aromatic with lingering tropical undertones. The pear continues on the palate with an exceptionally smooth and lingering finish. Its beautiful light golden color and layered, balanced body makes it a perfect appetizer wine to enjoy with friends.
Our pear wine matches perfectly with picnic fair, salads & sandwiches, Asian cuisine, fruity desserts, grilled chicken and mild cheeses (brie, Gouda etc.). It is also excellent on its own or as a spritzer. Serve chilled!
---
Maquam Black Currant Wine –
This full bodied award winning black currant wine is hugely aromatic and complex. This garnet hued beauty opens with notes of ripe wild berries and rich oak. Made with 100% estate grown fruit in the Green Mountains of Vermont and locally sourced Vermont Grade A maple syrup, this will be sure to please any discerning pallet. The ten months of French oak barrel aging adds layers of silky vanilla and caramel undertones.
Dry, yet silky and soft, pair it with a variety of foods including strong cheeses, game meat, pork & chicken, festive meals and even some light curries. Also, pairs well with light desserts.
The round jammy flavors of our black currant wine can be enjoyed on its own or as a spritzer. Serve chilled!
---
Maquam Blueberry and Pure Vermont Maple Syrup Wine –
This fragrant and well-structured blueberry and pure VT maple syrup wine was aged six months in oak barrels and made with Vermont pure maple syrup. It is off-dry, yet fresh tasting. It has notes of berries, vanilla and maple. Pair with any cheese, cream based dishes, white meats or enjoy it on its own or as a spritzer. Serve slightly chilled!

---