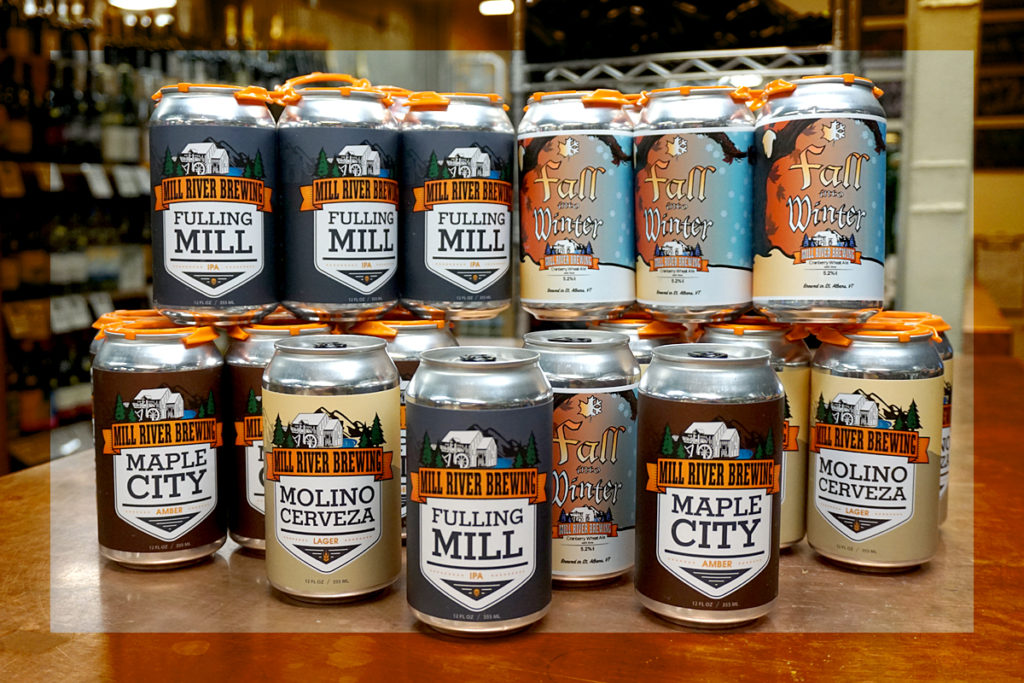 Mill River Tasting | SAT 3/16 10AM-12:30PM
For some people, Mill River Brewing is unexplored, for others, it is a nice place to kick back, and enjoy delicious beer and fare in St. Albans. 
Get over to the Bevie Saturday, March 16th (St. Patrick's Day Eve!) before 12:30PM and try their beer and talk to our friendly beer brewing neighbors!

Fall into Winter | Seasonal Lime & Cranberry Ale | 5.2% | $12.99 6pk
Maple City | Amber | 4.3% | $10.99 6pk
Fulling Mill | IPA | 6.2% | $12.99 6pk
Molino Cerveza | Lager | 5% | $10.99 6pk