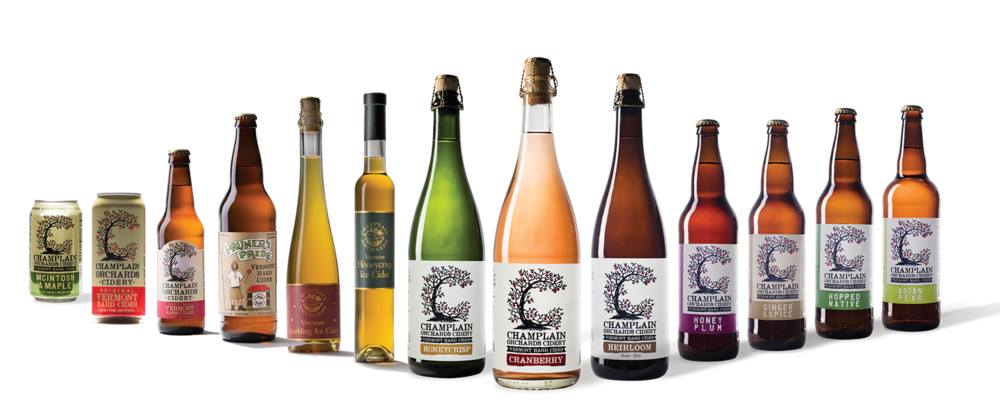 Try the line up from Champlain Orchards VT!
– Hard Cider
– Mac & Maple Cider
– Cranberry Cider
– Pruner's Pride
– Honeycrisp – NEW in cans!!
From www.champlainorchardscidery.com:
We produce a variety of ciders – from everyday drinking ciders, to our rotating seasonal releases, to our single-varietal Estate Series, and are excited by new ideas and creativity when it comes to our recipes. With a nod to the early days of the cider scene and an appreciation for innovation and creativity, we take traditional hard ciders and put our own modern Vermont spin on them.