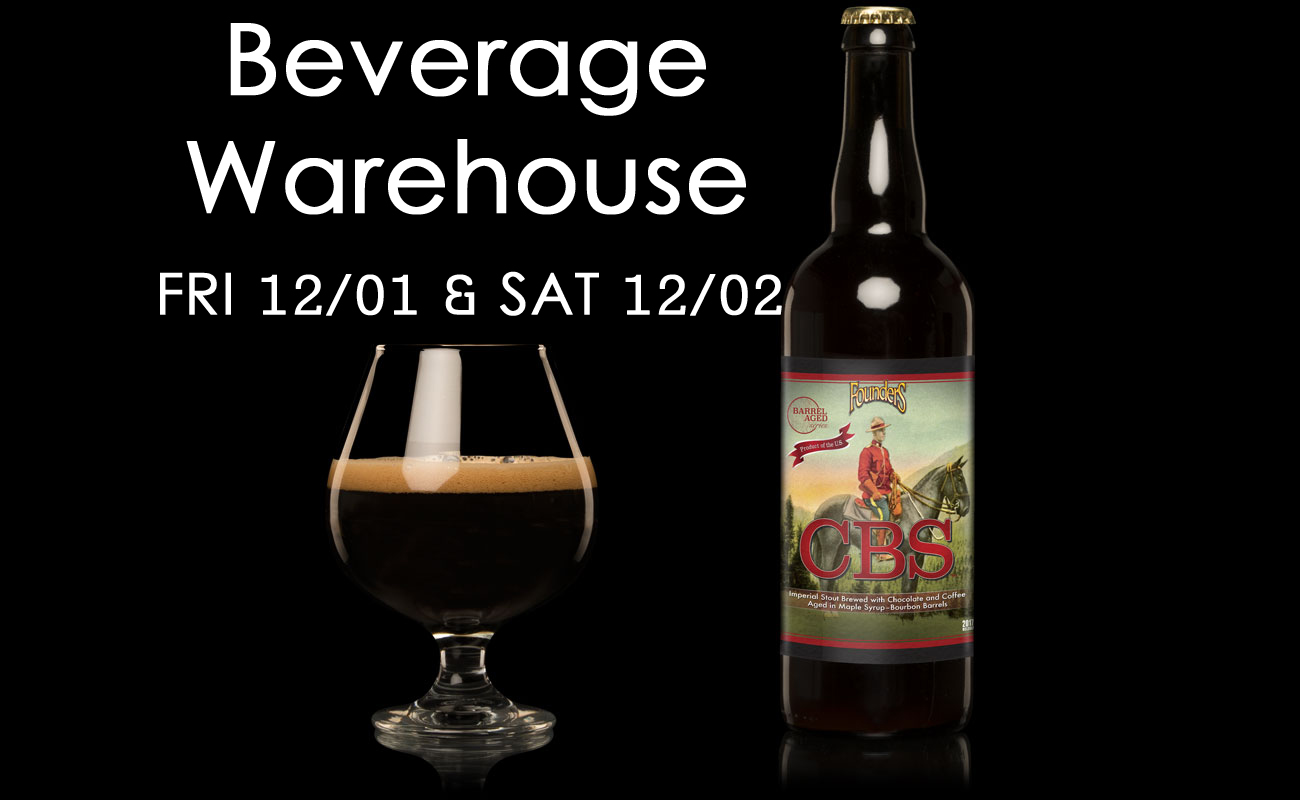 The rumors are true… Vermont is SCHEDULED to get Founders CBS – Canadian Breakfast Stout!
Rest assured, we want you to have the best information and we want to get the beer out to the people as quickly as possible!
Here is EVERYTHING we know:
Friday 12/01 – Sold out!  It lasted until 12:30 PM!!

Saturday 12/02 – 10 am release!  One (1) bottle to the first 24 people in line.  WE CANNOT GUESS HOW EARLY YOU NEED TO ARRIVE TO BE ONE OF THE FIRST 24 PEOPLE IN LINE 🙂
One (1) per person, $22.99/750ml
FAQ's:
Q:  Can a bottle be saved for me?  I can bring something to trade!
A:  We cannot save any bottles, it is first come, first served.  Also, we cannot trade any beers in our store.
Q:  How much is going to be released Friday?
A:  We don't know until the truck arrives and won't have time to post online exactly how much is going out.  We want to get it out for sale ASAP!
Q:  Who else is getting it?
A:  We are not sure , however you can increase your chances by checking out Founders beer finder: https://foundersbrewing.com/find-our-beer/
Q:  How long will it last after the release?
A:  We believe demand will exceed supply and there will be nothing left after we open boxes and start handing out beer.
Q:  How many bottles can I buy?
A:  CBS is a 750ml bottle (unlike KBS which is a 12oz 4pk) and the limit is one (1) 750ml bottle per person who is aged 21+ years and can provide identification.
Q:  How can I get more than one bottle?
A:  Bring as many friends, husbands, wives, etc. that are over 21!  You can pay for all the bottles at the same time if that is best for you.  During the release, we will be handing out one (1) bottle to each person in line while they last.
Q:  What does it cost?
A:  $22.99 / 750ml bottle
Q:  Can you message me when the truck arrives?
A:  We cannot message, call, or email anyone – we'll be too busy trying to get beer out for all of the people waiting for it 🙂
Q:  How can I get more information?
A:  We hopefully covered known and unknown release times, limit, pricing, special favors, how long it will last, etc… please refer to questions above and if we didn't cover something you think we should have, email us so we can respond and also add your question to our Q&A list to help other beer seekers!
From https://foundersbrewing.com/our-beer/cbs/
CBS
CBS was born when we stumbled upon some bourbon barrels that had previously housed maple syrup. We opted to put the same base beer as KBS, an imperialized version of Breakfast Stout, in the maple barrels and, after one taste, we knew we had something special. Rich maple syrup, roasted coffee and velvety chocolate meld together in what can only be described as a transcendental drinking experience.
ABV: 11.7%
RateBeer Rating: 100
Availability: December