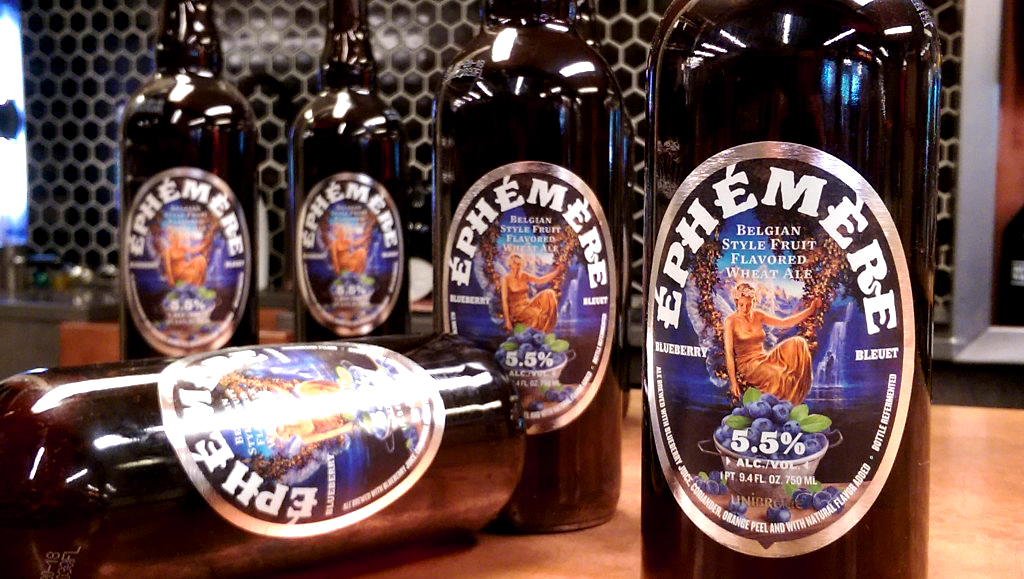 Unibroue consistently provides us with delicious, Belgian style beers from just north of the border in Quebec!
One of the most popular beer adjuncts this summer is Blueberry. 
This summer, customers can't seem to get enough of the refreshing tartness blueberries offer.
When blueberries are added to the low, 7 IBU Éphémère, it makes for one of the most cravable berry beers on the market and at only $5.99/750ml, one of the most affordable!
Unibroue Blueberry Éphémère –
From unibroue.com:
Origin:  Chambly, Quebec
Brewed since:  2016
ABV:  5.5%
Fermentation:  Top
Style:  White ale brewed with fruit
Color:  Reddish with purple hues
SRM:  4.5
Clarity:  Slightly cloudy
Head:  Pink and creamy
Bubbles:  Medium
Effervescence:  Sustained
Nose:  Wild berry aromas, citrus notes
Flavor:  Vivid blueberry flavor with a complementary acidity
IBU:  7