We are most pleased to release Hill Farmstead Everett today!
1 per person of legal consumption age while it lasts.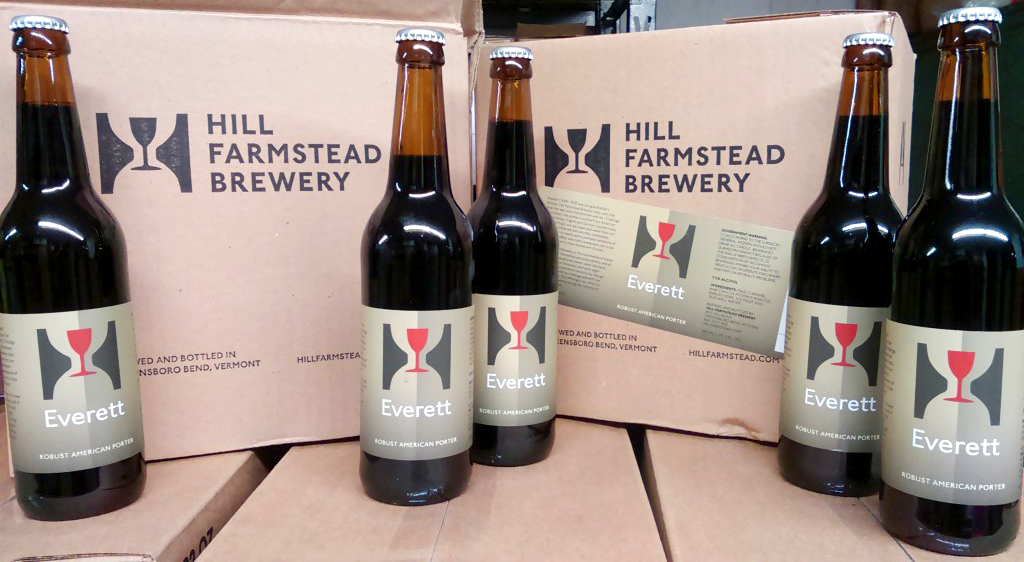 From hillfarmstead.com:
     Everett (1908-1939) was our grandfather's brother; Hill Farmstead Brewery rests upon the land that was once home to him and his 13 siblings. In his honor, this Porter is crafted from American malted barley, English and German roasted malts, American hops, our ale yeast, and water from our well. It is unfiltered and naturally carbonated. Decadent in its depth, with a complex backbone of chocolate, coffee, and malty sweetness, this is the ale that I dream to have shared with Everett.
     Ingredients: Pale, Caramel, and Chocolate Malt, Roasted Barley, Columbus hops; Ale Yeast, and our Well Water.
21º P  |  7.5% ALC/VOL  |  $8.99+tax/dep