*** SHHHHHHH IS OUT OF STOCK AS OF 11:27a ***
*** Sip of Sunshine OF STOCK AS OF 12:18p ***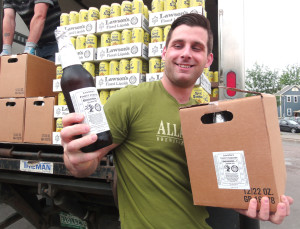 Lawson's has arrived!  We received a very limited amount of the Lawson's & Tree House Shhhhhhh….. collaboration IPA.  Limits are 1 bottle of Shhhhhh and two (2) 4pks of Sip of Sunshine.  Check out our Beer Hit List page (click here) for other great beers currently in stock!
This will go FAST and we'll update our page when it is sold out.
For more information on the Lawson's / Tree House collaboration Shhhhhhh…. click here to visit the official page
 *** SHHHHHHH IS OUT OF STOCK AS OF 11:27a ***
*** Sip of Sunshine OF STOCK AS OF 12:18p ***