Unbeatable Summer Refreshment


Only $8.99!
Unibroue
Blanche de Chambly
~ Wine Enthusiast Top 25 Beer ~
~ 90PTS Beer Advocate Bros ~
~ Top 5 Highest Rated Witbier ~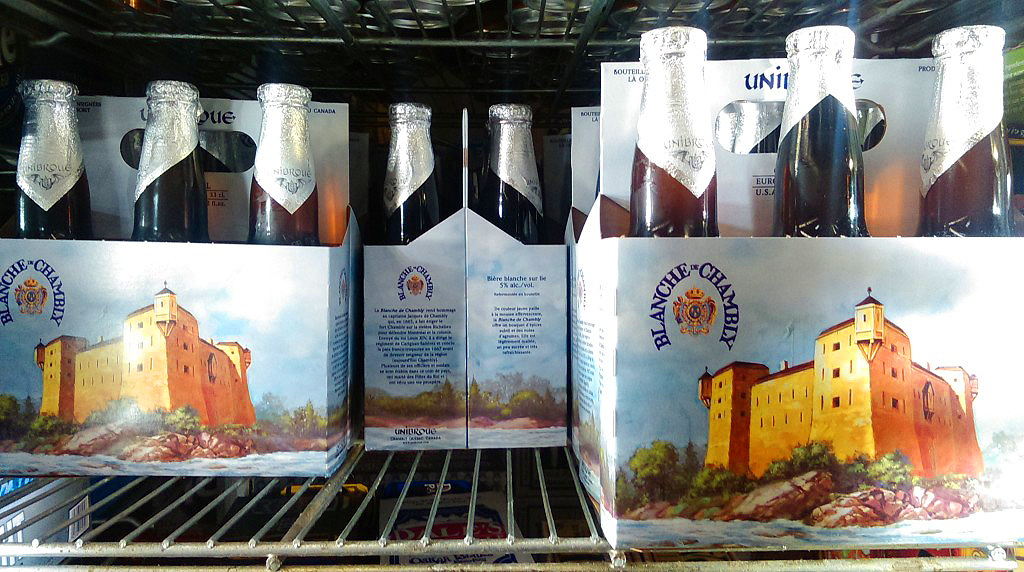 Feeling hopped-out?
     If so, (or if you drink Blue Moon, Shock Top, Hoegaarden, etc.) Blanche de Chambly will be your new best friend!
     Blanche de Chambly is

the first re-fermented white beer in North America and delightfully refreshing

– a perfect compliment to oysters, seafood, grilled chicken, and other summer fare.
     We've been ripping through these new 6 packs so get them while you can and enjoy this summer craft beer!