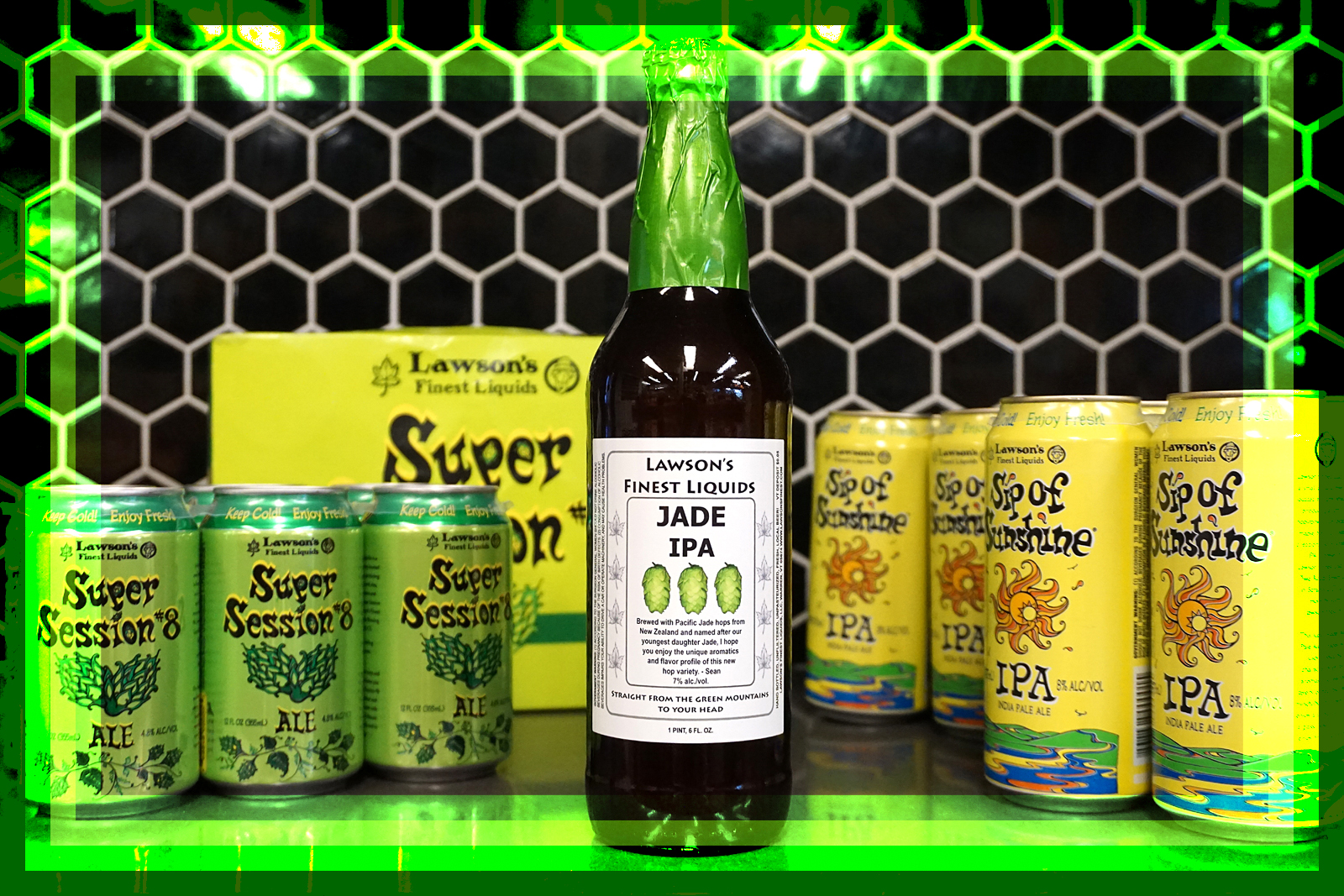 Bodacious bottles of beer bombers at the Bevie, blasted and brewed w/ beautiful bursting buds, brought to you by our buddies at Lawson's Finest Liquids!
Sip of Sunshine IPA Cans – 4pks – In stock!

Super Session Cans – 12pks & 6pks – In stock!
Jade IPA Bottles – $8.99/ea

FRI 05/11 – Sold out – more Saturday at 10:00 AM!


SAT 05/12 – 10:00 AM Release – 1 bottle to at least the first 36 people here!
Limits are per person of consumption age,
prices do not include VT tax/deposit.

From lawsonsfinest.com: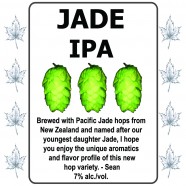 Brewed with Pacific Jade hops from New Zealand and named after our youngest daughter, Jade, I hope you enjoy the unique aromatics and flavor profile of this new hop variety.
ABV: 7%,