I am delighted to highlight
Rocca di Frassinello Ornello Maremma Toscana DOC 2012 this week!
My industry friends at
Trattoria Delia
(www.trattoriadelia.com)
rip through this wine
and once you try it,
you'll know why.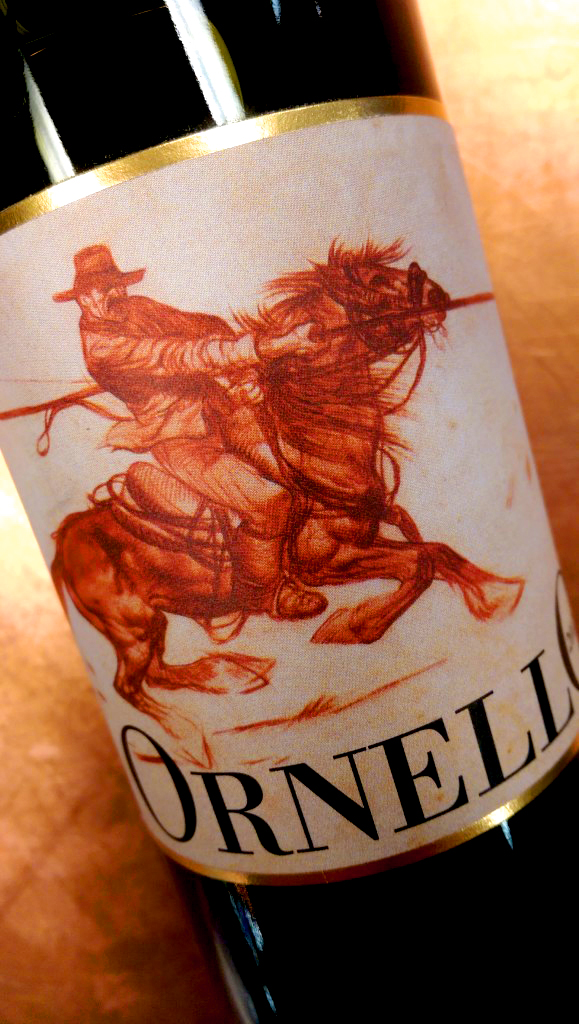 Ornello instantly takes your senses across the Atlantic Ocean and drops them off in the heart Tuscany.
Breathing in aromas of redcurrants, stewed cherries, and vanilla then letting the earthy, almost balsamic like flavors wash over your palate is an exquisite experience.   Ornello is savory and full-bodied, yet round with supple and velvety tannins.
Savoring Ornello by itself is a treat.  Having Ornello with Pappardelle, Bistecca all Fiorentina, other meat dishes, or even cold cuts and ripe cheese is a memorable culinary experience.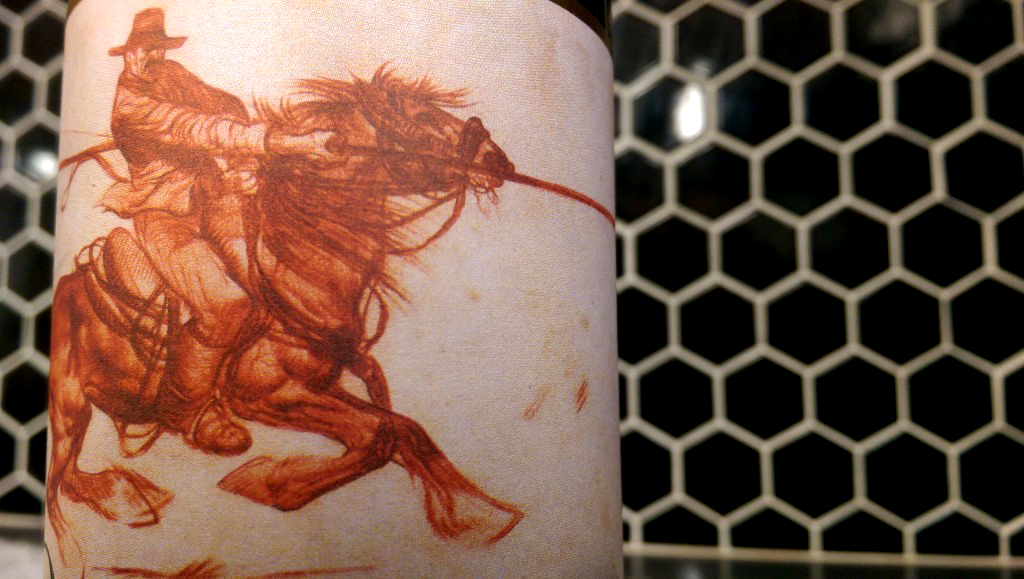 At only $32.99 a bottle, Ornello is an affordable luxury that you can stun your family or friends with at your next gathering.  Ornello punches way above its weight, it is one of the top 10 wines in the store for under $40.
Distributed by my friends at www.calmontbeverage.com, snag a bottle of Ornello and drink it now, with friends, or toss one in the wine cellar and break into it in case of a stunning wine emergency.
–  Jason, Beverage Warehouse Wine & Beer Manager
From viaswine.com:
WINE DESCRIPTION
The image used on the label represents the "Maremma cowboy" a symbol of elegance and strength typical of Maremma. Still today, Ornello is the name of the wooden lance used to move cattle. The only Rocca di Frassinello wine with Syrah, this wine has a full and rich character with a nice elegance and freshness, typical of the winery style.
Owner: Paolo Panerai
Winemaker: Alessandro Cellai
Varietals: 40% Sangiovese, 20% Cabernet Sauvignon, 20% Merlot, 20% Syrah
Alcohol Content: 14%
Production: 50,000 bottles
Vineyard Location: Giuncarico/Gavorrano-Grosseto
Orientation: South west, South east
Elevation: From 40 to 100 m a.s.l.
Vines Planted: 1999-2003
Trellising: Spurred cordon
Vines/Acre: 5,900/Ha
Soil: Schist soil and medium mixture rich on clay and skeleton
Vinification
Maceration on the skins with frequent delestages and pumpings over for 20-25 days. Fermentation using natural yeasts in stainless steel for 15 days at a controlled temperature of 27°C.
Aging Process
10 months in 225 L French barrique, bottle refined for six months.
Reviews:
2012 Rocca di Frassinello Ornello Maremma Toscana DOC – 90 pts.
Wine Advocate, September 2015
The 2012 Maremma Toscana Ornello is a blend of Sangioveto, Cabernet Sauvignon, Merlot and Syrah. It shows a full and voluptuous style although it is hard to recognize the varietal characteristics given the various contrasting elements of the blend. You get the acidity of Sangiovese with the aromatic softness of both the Merlot and the Syrah backed by the natural structure of the Cabernet Sauvignon. Ornello may be lost among the vast sea of super Tuscan-inspired reds, but this wine shows very attractive features nonetheless. -Monica Larner
2012 Rocca di Frassinello Ornello Maremma Toscana DOC – 90 pts.
James Suckling, October 2014
"Cigar box, olive tapenade and Kirsch. Fullbodied and robust with chewy tannins, reflective of the hot 2012 vintage. Drink now." -James Suckling
2012 Rocca di Frassinello Ornello Maremma Toscana DOC – 90 pts.
Wine Spectator, October 2014
"Taut and dense, showing cherry, mushroom, leather and chocolate aromas and flavors. Fresh and complex, with assertive tannins that need time to integrate. Fine length. Best from 2016 through 2023." -Bruce Sanderson