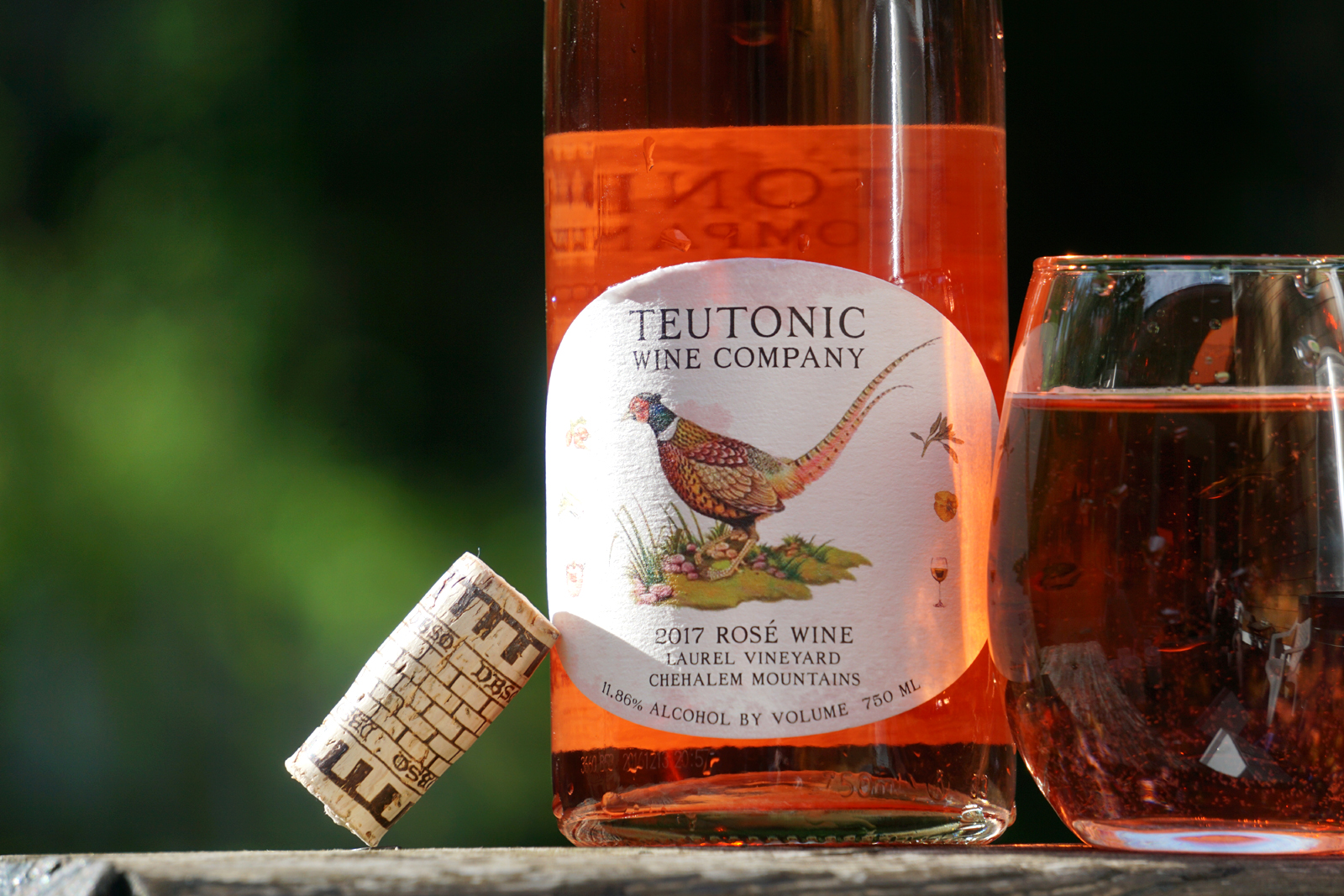 60 Days of Rosé #14 | Teutonic Wine Company | Pinot Noir Rosé | Laurel Vineyard – Chehalem Mountains | $18.99

Teutonic wines, and the people who make them have been a favorite over here at the Bevie.
Barnaby and friends don't just delight us with post-Burlington-Food-&-Wine-Festival-shenanigans, their superb vino is also a treat.
They make German-style wines in Oregon which our Vermont palates can appreciate, and are pretty active in Chittenden County, despite being on the other side of the county.
You may remember their Jazz Odyssey being the official wine of the Winooski Jazz Festival last year, (wine feature) and for those who go to the Burlington Food & Wine Festival each year, there is no way you missed them.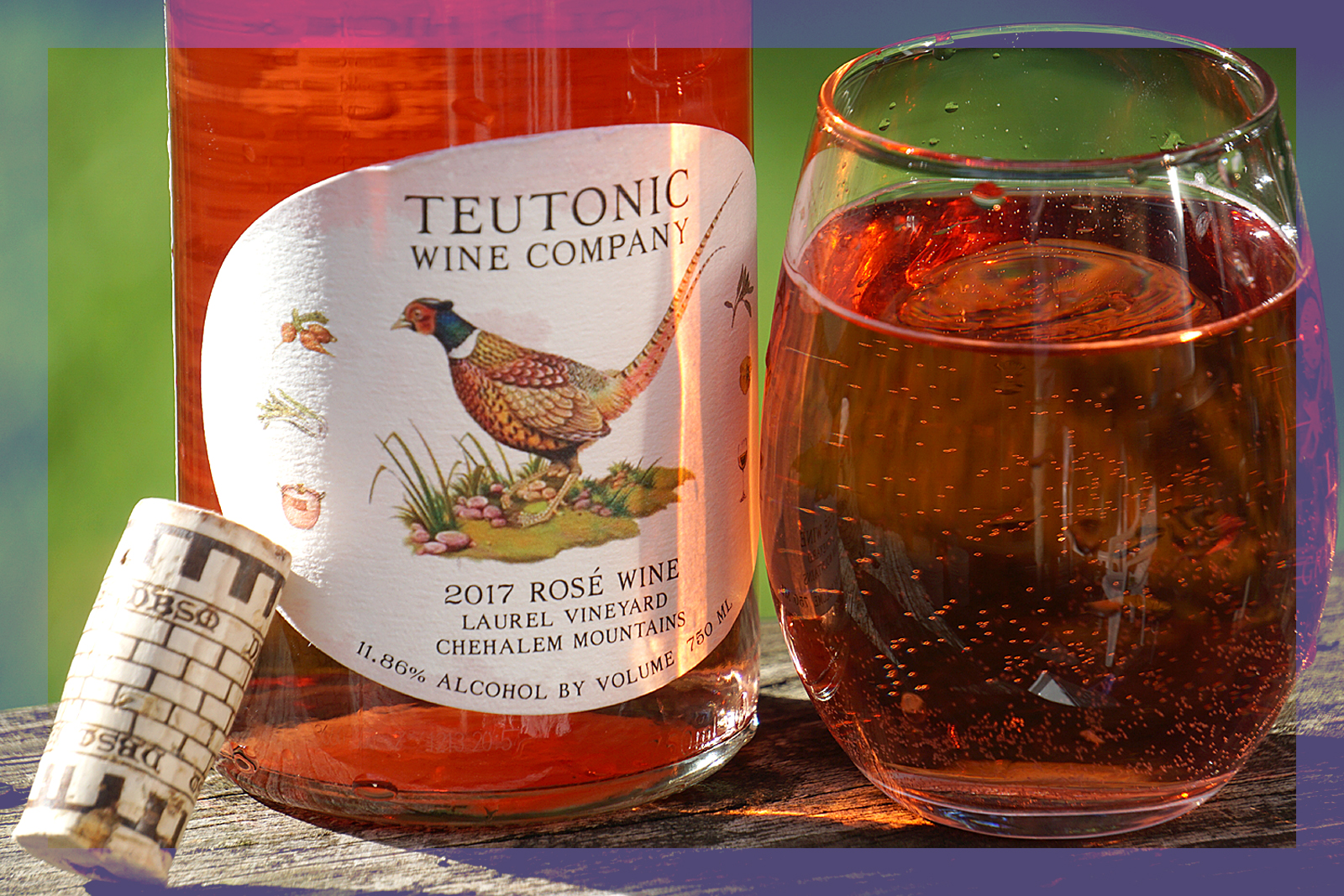 The 2017 Teutonic Pinot Noir Rosé is a treat.  If you need a break from super high toned wines, the restrained acidity and mild vividness in this rosé is nicely proportionate with light strawberry notes and a gorgeous hue.
This is the wine to kick back with and enjoy with a creemee.  Feta (or a variety of fresh sheep or goat milk cheese), fresh berry salad, crispy pork, rice pudding, are other supurb parings.
Teutonic Pinot Noir Rosé is limited, grab yours while you can!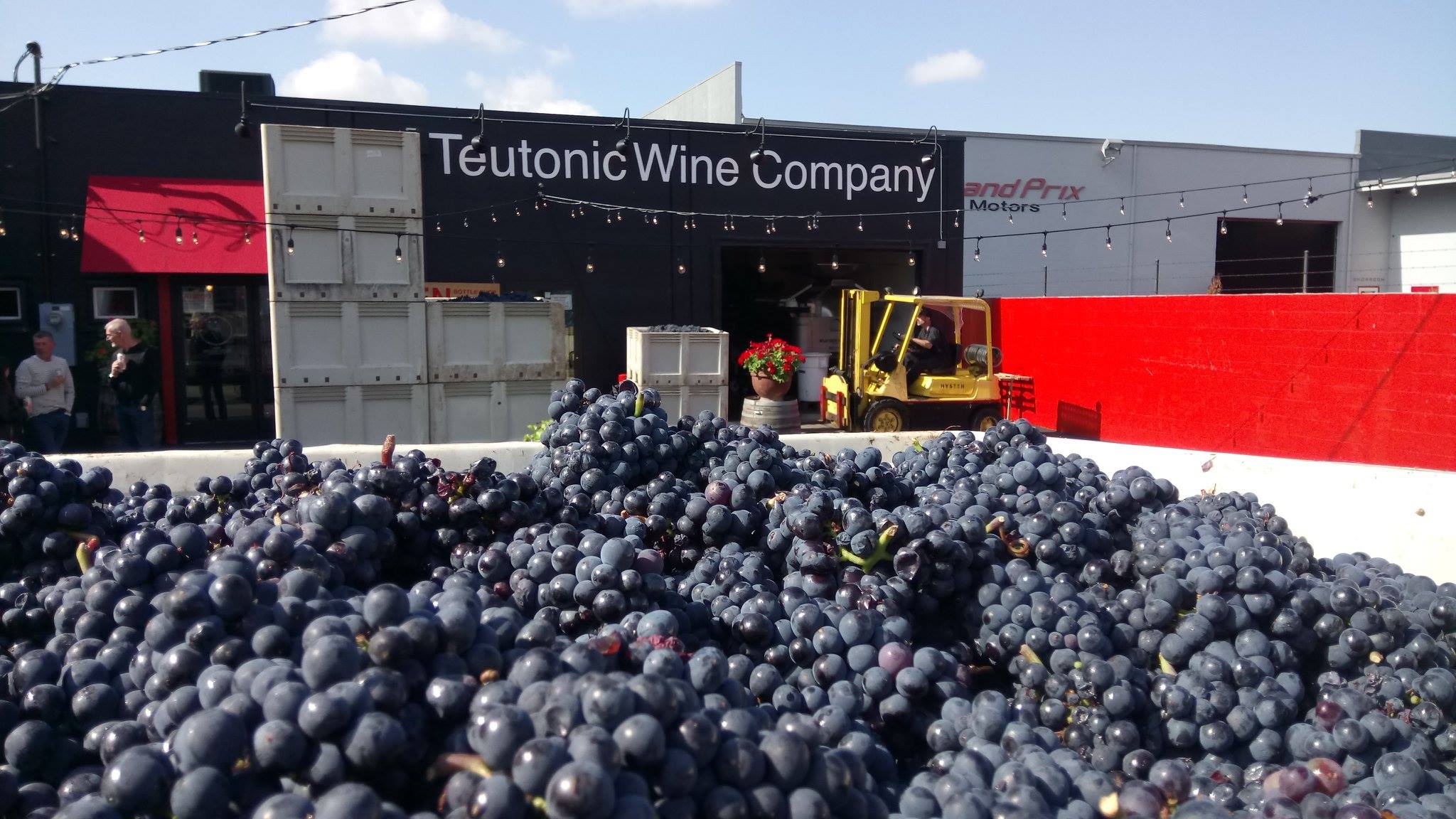 From teutonicwines.com
ALL COOL CLIMATE, ALL THE TIME.
Teutonic Wine Company is a small-production winery that strives to make the finest German-style wines in Oregon. The climate in Germany's Mosel region, famed for producing some of the world's finest Rieslings, is ideal because of its cooler growing climate which allows the fruit to hang longer on the vines without over ripening. A longer hang time gives the fruit more time to pull up complex flavors from the soil. Therefore, the vineyard sites, Teutonic sources its fruit in Oregon are located in cooler areas and at higher elevations. They only work with dry-farmed vineyards (non-irrigated farms) so that the roots grow deep into the earth, drilling through many layers of soil strata, absorbing the various mineral components from the terroir.
OUR WINES ARE FOOD FRIENDLY.
Wine should always complement food. The Teutonic house style is represented by wines that are lower in alcohol (typically 9% to 12% alcohol by volume), and higher in acidity. Wines with this profile are more elegant, have greater nuance and pair well with many foods. Only neutral barrels are used so the flavor of oak will not be found in our wines which can overpower some delicate flavors in certain dishes.
LOCAL TO OREGON AND BUILDING A BRIDGE TO EUROPE.
Every year, Teutonic Wine Company ventures to the Mosel Valley for winemaking consultation and to taste new vintages for importing. We only select and import premium quality hand-crafted wines from traditional small-estate wineries. These Mosel wines represent the true essence of terroir that Teutonic wines strive to accomplish in our own wines. Having strong relationships with German producers provides a way to share winemaking techniques that are specific to the Mosel. Teutonic Wine Company also leases a vineyard in the Himmelreich vineyard in the Middle Mosel Valley that was planted in 1955. The wines are made by a local winzer (winemaker) in Zeltinger-Rachtig and imported to the US.