60 Days of Rosé #10 | Jenny & Francois Selections | "Gaspard" Organic Touraine Rosé | $16.99
This organic wine is gorgeous from start to finish! The intense salmon pink sunset hue and playful label will catch your eye, and when you pop it, all your other senses are rewarded. The nose is precise and angular, like a well-cut diamond, with an appealing steeliness. Swirling around and above that core is a perfume of nectarine, peach, and green strawberries, with light hints of toasted cashew and dried apricot.
Take a sip, and your mouth is filled with mouthwatering fuzzy nectarine and peach pit notes, backed by super high-toned acidity. The only problem with this wine is that it's hard to share! If you must share though, this wine pairs incredibly well with BBQ'd pork, grilled chicken & peaches, or spicy duck.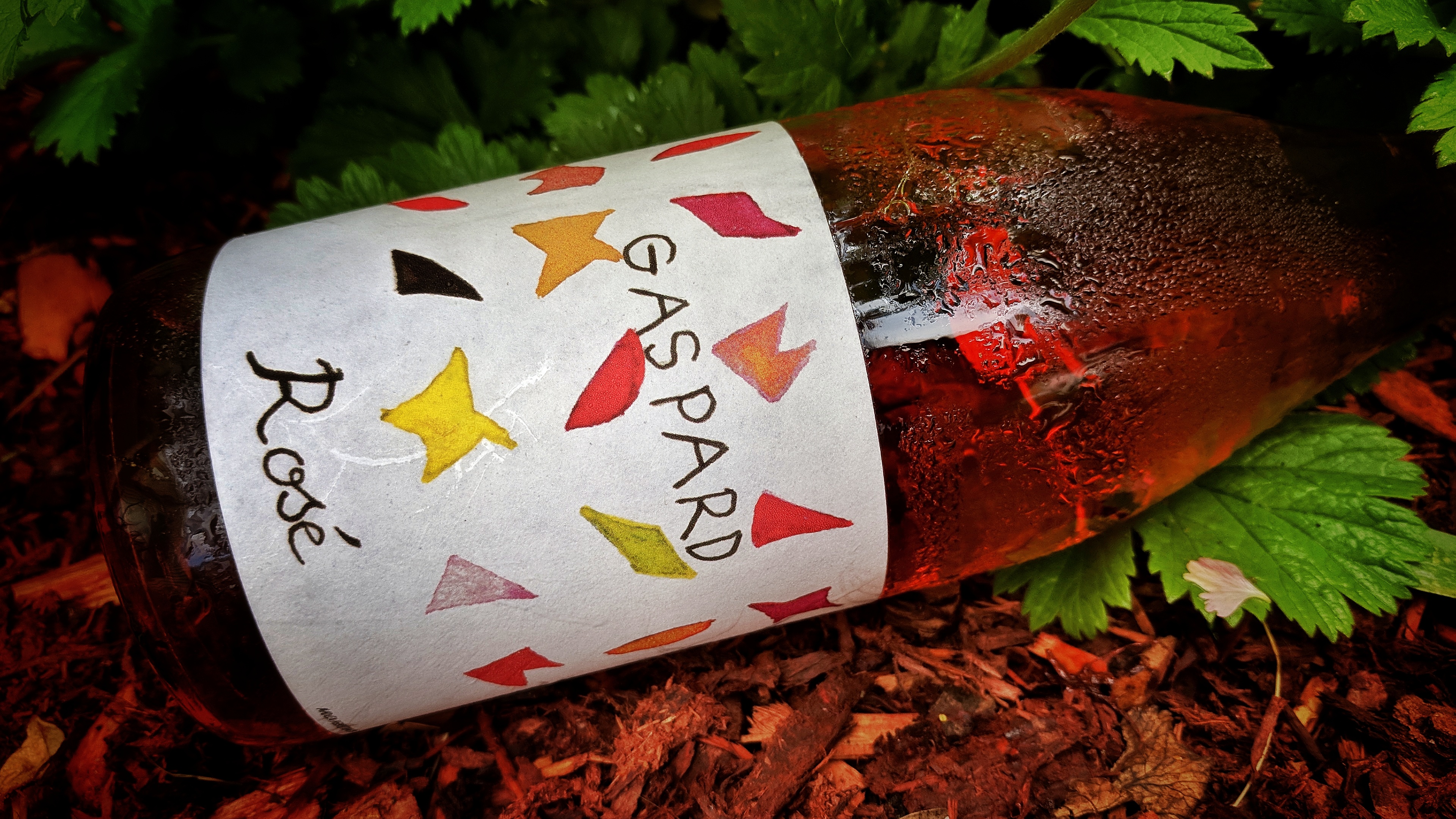 Jenny & François is one of our favorite natural wine importers, and Gaspard is a Jenny  & François Selections house label. This means that the grapes are sourced from a winemaker in France's Loire Valley, who makes the wines to their specifications.
From jennyandfrancois.com:
Gaspard Rosé
Age of Vines: 30 to 40 years
Soil: Clay and Limestone
Varieties: Pineau d'aunis, Cabernet Franc, and Gamay
Yields: 45 hl/ha
Vinification Method: Grapes are hand harvested, pressed immediately and fermented traditionally, resulting in a light extraction of color.