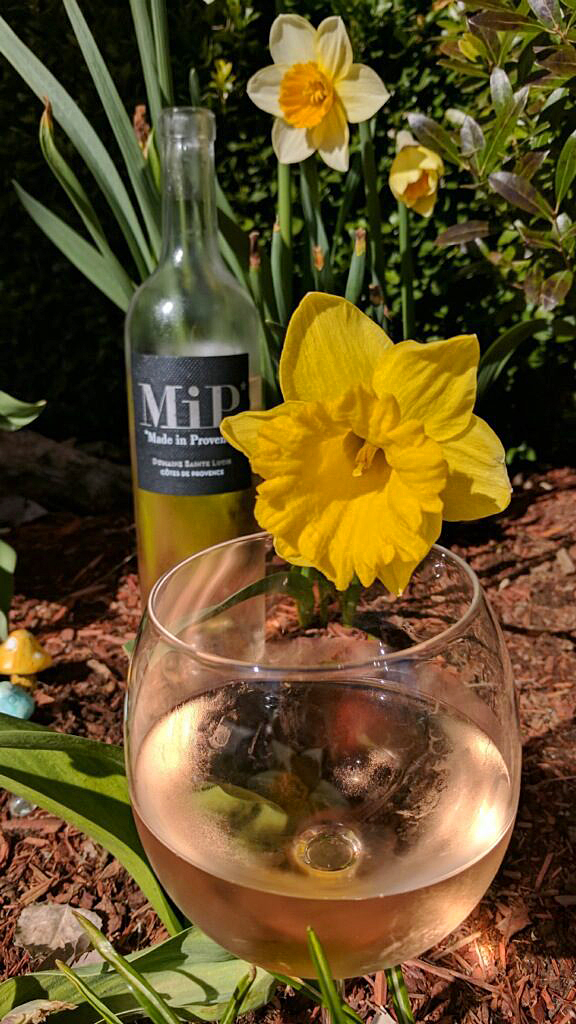 30 Days of Rosé | #18 | MIP | Made in Provence | Cinsault-Syrah-Grenache Rosé Wine | Côtes de Provence | $16.99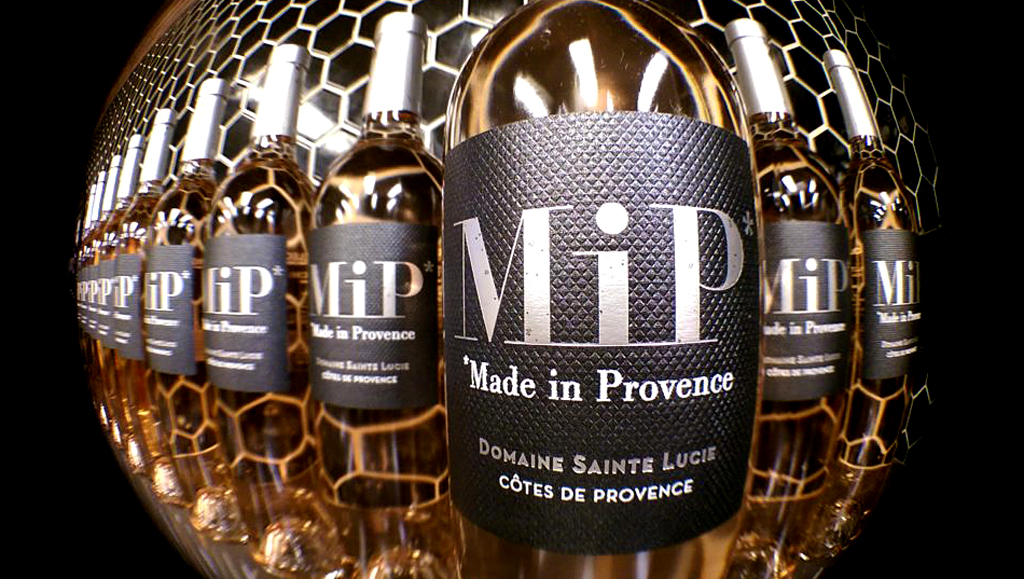 We adore Rosé.  We buy multiple kiddie pools worth of Rosé.   We don't buy stacks of every Rosé much less give it the special treatment of a fabulous home garden picture (Kate!! <3 ) so when we stack a Rosé, it's because it we want to make sure it lasts for more than a hot minute over here.  MIP – Made in Provence Rosé whispered to us through our nose, and yelled in our mouth "buy a lot!" so we stacked it.  Enjoy!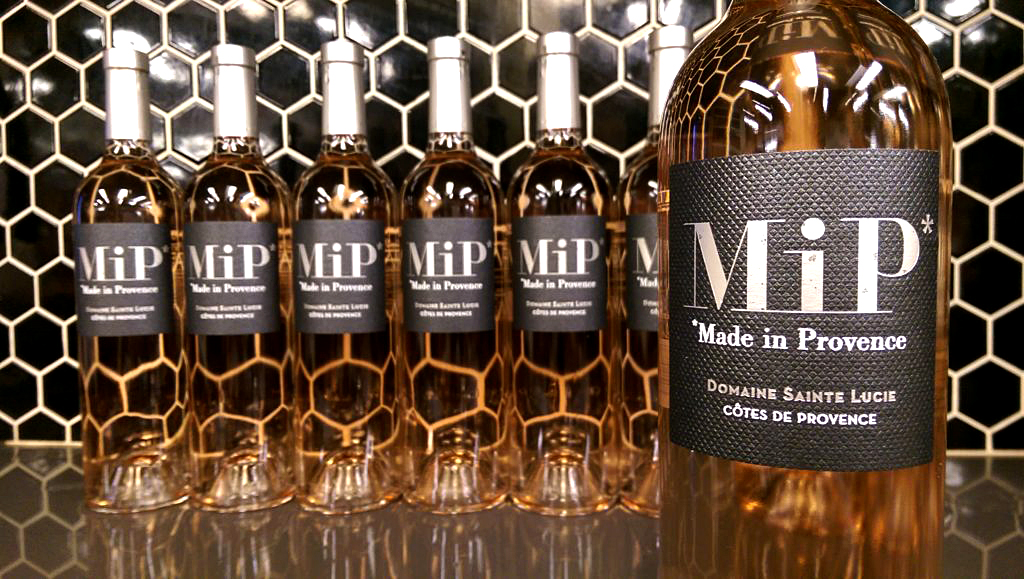 Domaine Sainte Lucie – a family affair…
The estate with its eight hectares of vineyards at the foot of the Mont Saint Victoire in Puyloubier, near Aix-en-Provence, was created by Michel Fabre in 1979. The children's arrival in the business (Virginia in 2005, followed by Aurélien in 2009), brought fresh impetus to the running of the family estate. Since then, the estate's work methods and winemaking practices have been completely overhauled. This process of change has in particular led to major investment in cellar technology (press with protection against oxidation, cross-flow filtration system, bottling line with protection against oxidation), as well as in vineyard machinery (latest generation wine harvester, hydraulic cultivator), but above all to changes in the estate's sales and marketing strategy. The young Fabre generation has succeeded in implementing a modern, technology-focused and unique approach to winemaking while conserving the authenticity of this large and still family-run estate. The vineyards are being expanded with the planting of new grape varieties to enable diversification of the product portfolio.
A refreshing, easy-to-drink wine and guaranteed crowd pleaser.
Appellation: Côtes de Provence
Grape varieties: 60% Cinsault -20% Syrah – 20% Grenache
Vinification method: Immediate pressing under oxygen-excluding conditions. Fermentation at low temperatures.
Ageing: Four months on fine lees.
Tasting: Very light rose petal coloured robe. Pleasant and powerful bouquet with notes of white flowers and small yellow fruit. This is a wine with a delicate mouth feel which is ideal as a pre-dinner drink on a summer evening or as an accompaniment to light meals.
Food pairings: Ideal with light meals, salads, BBQs and with Provençal-style cuisine in general. Perfect for a before-dinner drink with friends. Try with grilled Mediterranean seafood.
About Domaine Sainte Lucie:
Early September is when the harvest is due to commence. The winemaking cellar is fully disinfected, the vats are descaled and the equipment is set up to receive the grapes. At Domaine Sainte Lucie, harvesting starts around 5th September. During a three-week period, the cellar operates 24 hours a day, seven days a week, to ensure that the expression of our terroir and our work throughout the year are transferred to the wines.
For the majority of our wines harvesting is done mechanically and at night so that the harvested grapes are cool (reducing the energy required for cooling). The cooler the harvested grapes are, the less transfer of colour there is from the grapes to the juice. The current trend in Provençal rosé leans towards wines with a pale coloured, glistening robe. Our up-to-the minute harvester has in-vehicle technology enabling the grapes to be harvested whole, without damaging the vineyard.
The grapes are then quickly transferred to the winemaking cellar in stainless steel hydraulic-flow bins. A natural approach to protecting the grapes is implemented right from their arrival at the cellar. Our processes are driven by our sustainable winemaking principles, which aim for the lowest addition of sulphites possible.
Total wine-growing area: 45 hectares
Terroir: Gravel
Age of vines: 5 to 60 years old
Grape varieties: Syrah – Grenache – Cinsault – Cabernet Sauvignon – Carignan – Rolle & Clairette
Growing characteristics: Use of sustainable agricultural practices
Winemaking characteristics: Vinification under oxygen-excluding conditions with no sulphites added at harvesting and low-temperature fermentation to avoid denaturing the flavour of the grapes and the character of the wines.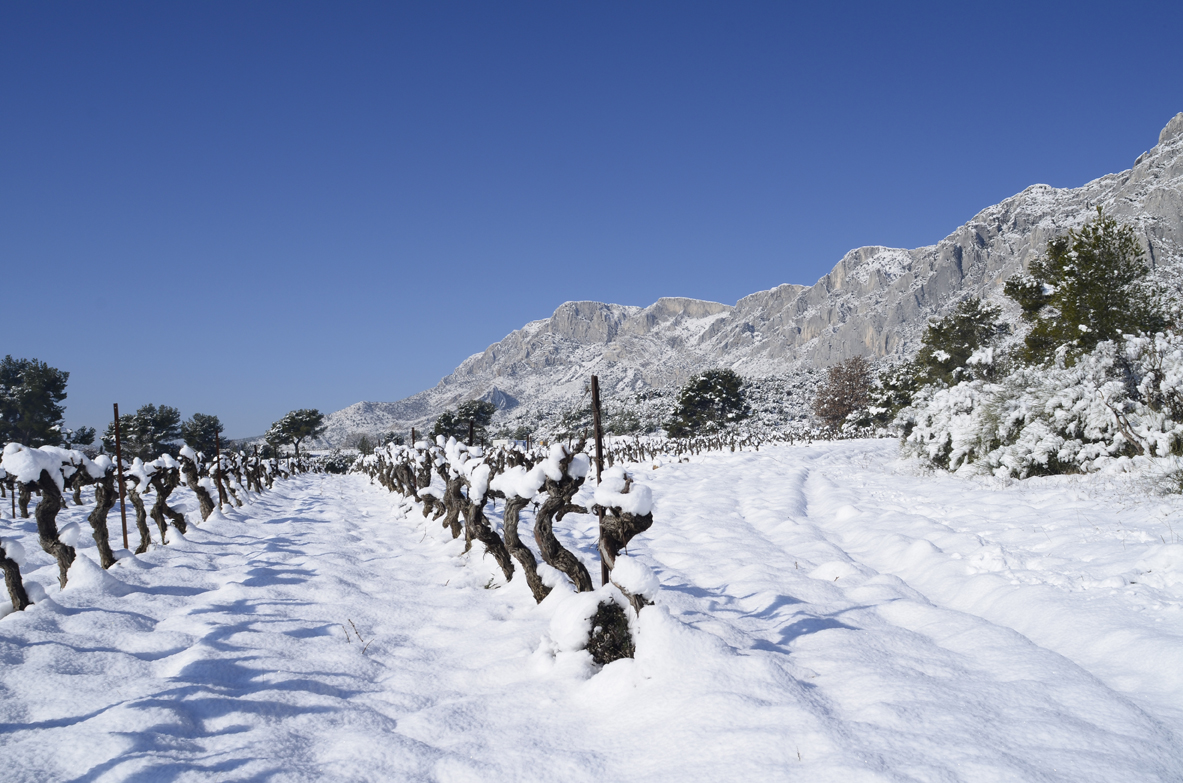 The winemaking process – technique & tradition
Several winemaking techniques are implemented at the winery. For the rosé wines, which account for the major part of our production, either immediate pressing or skin-contact maceration is used. However, there is also a third winemaking technique, which is specific to our estate. This secret technique is of course what gives our wines their specific profile.
Pressing or maceration – Rosé wines
Our rosé wines are produced using one of two techniques: immediate pressing or maceration. Immediate pressing is employed. As soon as the grapes arrive at the winemaking cellar, they are protected with dry ice and cooled. The harvested grapes are entirely destalked and lightly crushed.
The juices extracted at pressing are again cooled to facilitate settling. This settling stage, known as débourbage, consists of allowing the rosé grape must, which is full of plant debris and pulp, to clarify naturally by settling. Débourbage takes from 12 to 24 hours depending on the maturity of the grapes.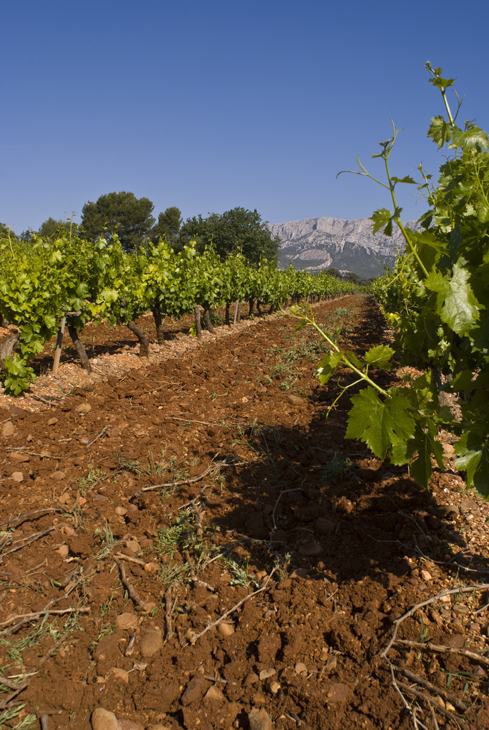 Once the very clear juice has been separated from the rest, the sediment is filtered out, enabling a highly aromatic juice (known as the suc de la vigne) to be obtained.
It is only once this clarification stage is complete that the fermentation of the grape must can commence. Alcoholic fermentation at low temperatures, lasting 15 to 20 days at a constant 16°C, helps to preserve the future wine's aromatic potential. During fermentation, vats are checked three times a day and the contents tasted regularly.