Our magically delicious
30 Days of Rosé

blast with a

NEW Rosé feature EVERY DAY

continues!
Today's Rosé comes from the Inman Family who not only craft scrumptious wine, but does so with
great care and responsible environmental practices.
#02 Inman Family | Endless Crush Rosé | 2016 | 750ml | $35 online price but only
$19.99 at the Bevie!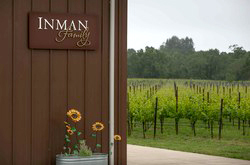 The first time I had an elegant dry rosé wine was on a simple but romantic picnic with my husband Simon in Provence twenty five years ago. Local cheese, bread, fruit, the fabulous, dramatic scenery and that Provençal wine with its delicate salmon pink color, crisp acidity and floral aromas forever linked in my mind rosé wines and al fresco dining with romance. In 2004, Simon and I harvested Olivet Grange Pinot Noir on September 1st, which was our 20th wedding anniversary. To celebrate and mark the occasion I made a special rosé, which I called "Endless Crush".
Some rosés are made as a by-product of red wine by bleeding off (saigner) some of the juice early in the production process to create a higher ratio of skin to juice, which will concentrate the resultant red wine. "Endless Crush" is not made in this manner. The intention from the start was to create a rosé separate from our Pinot Noir. Rosés made intentionally, rather than simply by drawing off the freerun juice, tend to have greater complexity and structure because the grapes are pressed.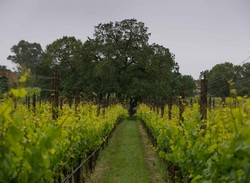 Whole cluster are destemmed, left for 2 hours to extract color, aromas and flavors. The fruit was pressed on a delicate white wine cycle and then fermented with Provençal yeast in stainless steel. No oak, no ml.
This 2016 vintage of "Endless Crush" was made entirely from our Olivet Grange estate fruit; like that first rosé I enjoyed in France, this wine is a beautiful, pale, delicate pink and is crisp and refreshing. The 2016 vintage, not unlike the 2015, yielded about 20% less fruit at Olivet Grange Vineyard due to poor weather conditions at bloom.
Aromas:
Wild Strawberry, watermelon, ruby grapefruit, honeysuckle.
Flavors:
Strawberry, ruby grapefruit, blood orange, watermelon, and mineral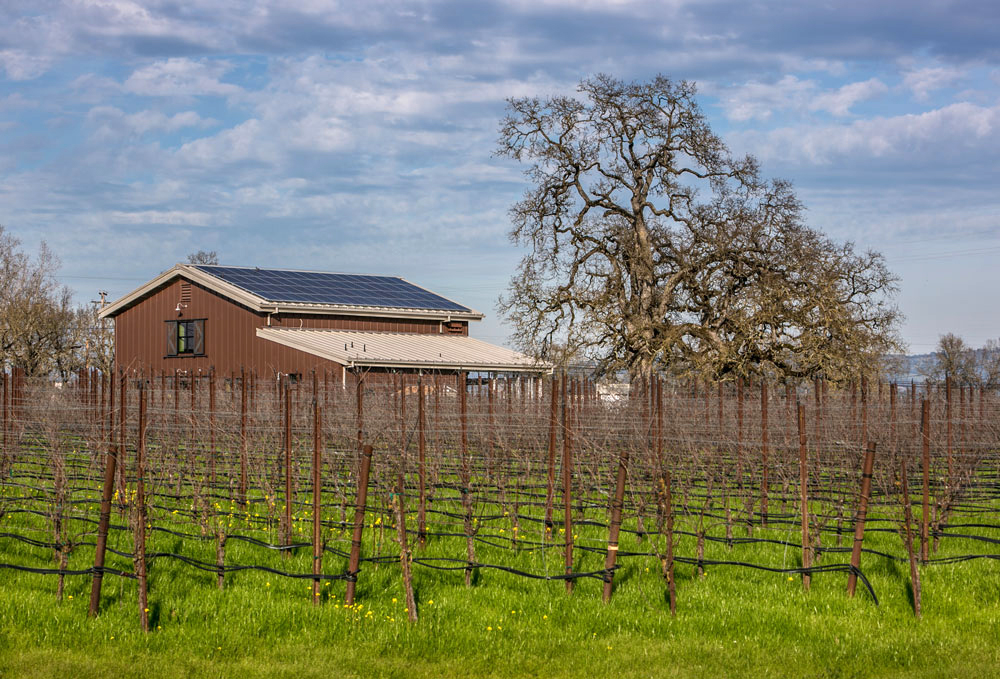 Wine Specs
Vintage:  2016
Varietal:  Pinot Noir
Appellation:  Russian River Valley
Vineyard Designation:  OGV Estate
Harvest Date:  August 2016
Acid:  0.6
pH:  3.3
Aging: stainless steel
Bottling Date:  December 2016
Alcohol %:  12
Cases:   Only 672 cases produced
Natural Winemaking
Perhaps Pinot Noir's greatest characteristic is the ability to convey a sense of the place it was grown, showing subtle yet unique favors that reflect the soil and micro-climate of the vineyard. The French recognized this ability one thousand years ago and named it terroir.
Our non-interventionist and natural winemaking practices allow unique vineyard characteristics to show through. We often pick our fruit earlier than most of our neighbors to help maintain the natural acidity of the fruit and naturally lower alcohol levels. Fermentations start with native yeasts, only adding organic yeast nutrients when necessary. As a rule, no other water or acid is added, and enzymes or tannin preparations are never added.
Sensitive Farming
Modern farming techniques often emphasize production at the expense of soil health and eco-system integrity. While this may be an acceptable part of the business for some, we work tirelessly to solve every farming need at the Olivet Grange with a solution that not only produces excellent quality wine grapes, but also enriches the environment around us. We believe that every measure that we take to maintain the natural health of our vineyard directly contributes to the unique flavors of our Estate wines.
Environmental Responsibility
Positive efforts in the vineyard and crush pad can easily be negated by irresponsible behavior in the rest of the business of running a successful winery. To ensure that we maintain environmental responsibility at all levels, we work every day to reduce our consumption and use environmentally sensitive products wherever possible.