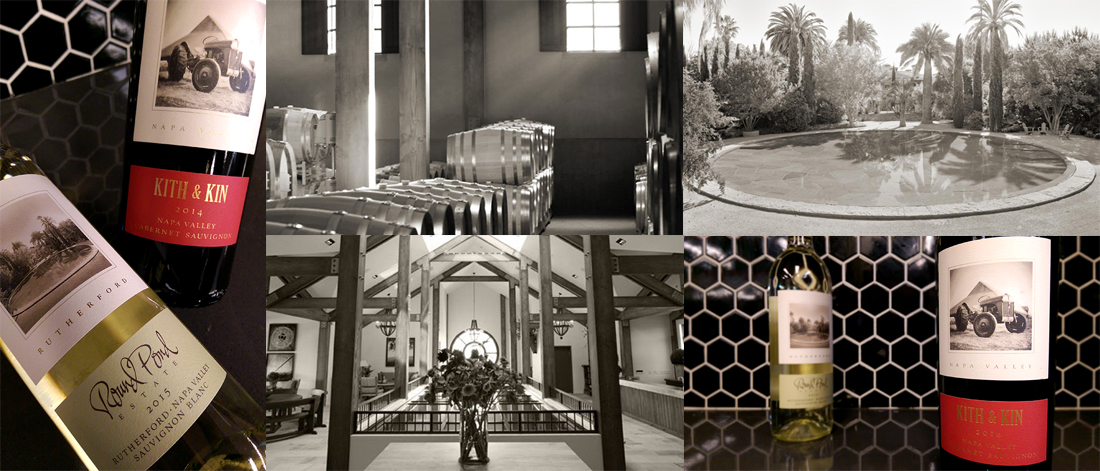 ~ From Barrel to Bevie ~
We are delighted to announce the arrival of Round Pond
Napa Valley Cabernet

Sauvignon &

Rutherford Sauvignon Blanc.
We plucked these superbly balanced, craveable wines out of hundreds

at a recent industry event as some of our favorites.
Pull some corks, dive in, and enjoy these glorious wines at killer prices from our new friends at Round Pond.
Round Pond Kith & Kin | Napa Valley | Cabernet Sauvignon | 2014 | $31.99
Tasting Notes –
Beautifully balanced, this wine jumps out of the glass with aromas of candied cherries, cassis and strawberries with vanilla cream. The supple entry opens brightly with intense sweet fresh fruit of blackberry and boysenberry. Softening through the mid-palate, fleshy red fruits of black cherry and rhubarb add a layer of complexity to this classic Napa Valley Cabernet.   Notes of toasted nuts and tobacco follow, all with a harmonious mingling of smooth tannins, and a lingering finish that will leave you wanting more.
Vintage & Viticulture –
The 2014 harvest began early and ended early with near perfect weather. Heavy rains in late February and early March were timed flawlessly and kicked off budbreak, which followed soon after. With the drought, berry sizes were smaller with more concentrated flavors – due to that, the 2014 harvest overall produced very high quality fruit, exactly what we look for in our wines. After a few months in barrel, we selected some of our favorite lots from our
Rutherford property to be blended early spring with some exceptional wines we sourced from neighboring appellations.
Wine Facts –
Winemakers:  Muiris Griffin & Thomas Rivers Brown
Varietals:  82% Cabernet Sauvignon, 13% Petit Verdot, 3% Petite Sirah, 2% Malbec
Aging:  15 months in 30% new French oak barrels
~  ~  ~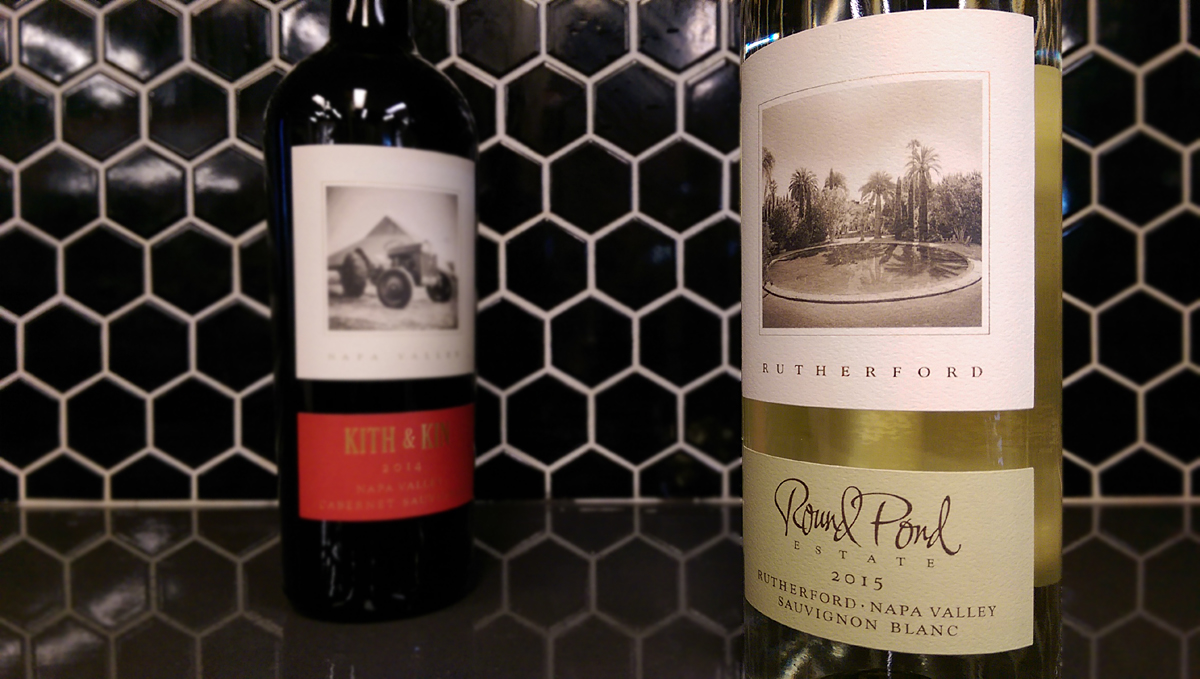 Round Pond Estate | Rutherford ~ Napa Valley | Sauvignon Blanc | 2015 | $24.99
Tasting Notes –
The intense nose is full of fresh fruit and white owers. Clean and bright, it highlights notes of crane melon, white peach, and pineapple. The entry is lush and driven by stonefruit with an emphasis on apricot and Asian plum. Followed by lemon meringue and golden kiwi, the mid-palate exhibits richness and more depths of flavor. This crisp wine is beautifully balanced and nishes with mouthwatering acidity and minerality, along with lingering, tropical fruit.
Vintage & Viticulture –
Bud break in the vineyard occurred two weeks earlier than normal in 2015 and the cooler conditions during fruit set left a lower than normal crop load. This helped to concentrate flavors and with perfect conditions throughout the rest of the growing season we attained ripeness earlier than any previous vintage. Hand harvested in early August and sent directly to press, the resulting juice had explosive flavors and bright acidity.
Wine Facts –
Winemakers:  Muiris Griffin & Thomas Rivers Brown
Varietals:  100% Sauvignon Blanc (Clone 1, 530 & Sauvignon Musque)
Fermentation:  100% stainless steel, no malolactic fermentation
~  ~  ~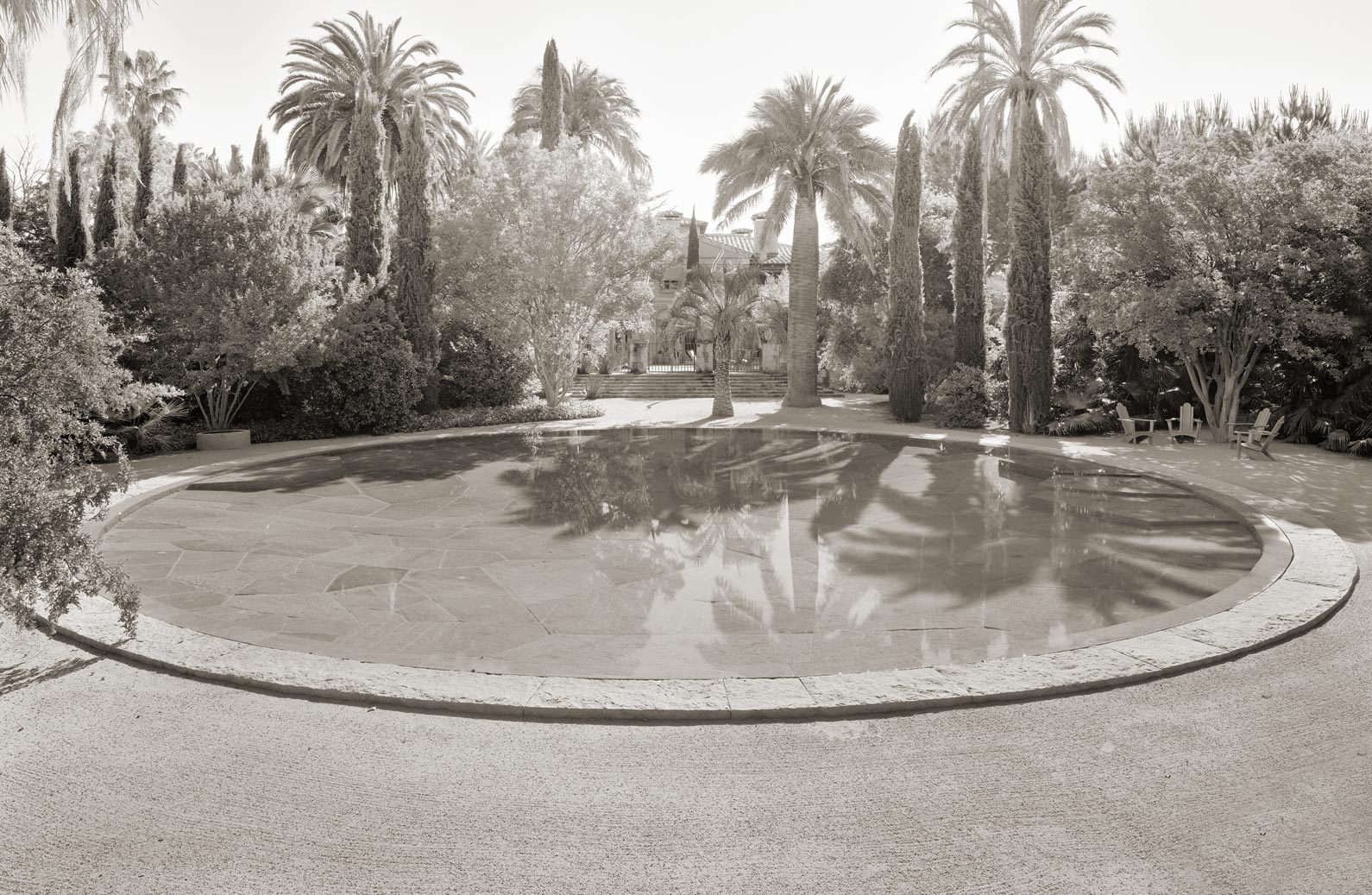 The Land & History
Located in the heart of the Napa Valley, for more than a century the Rutherford region has been recognized for producing red wines of incomparable opulence and elegance. Although measuring a mere six square miles, this coveted winegrowing area is home to some of the oldest and most storied wineries in the United States. Within this community, we are neighbored by such acclaimed wineries as Beaulieu Vineyards, Caymus, Cakebread, Honig and Frog's Leap.
Offering a unique mix of microclimate and soil composition, Rutherford has proven ideal for the cultivation of Cabernet Sauvignon, as well as premium Italian and Spanish olives. Offering abundant sunshine, warm daytime temperatures and only moderate cooling influences, Rutherford yields fruit with ripe, robust character. Adding to this character is Rutherford's unique alluvial soils deposited over millennia by the Napa and Russian rivers as well as the Conn Creek. These vibrant and diverse soils add to the region's rich palette of flavors.
Situated at the main Rutherford crossroads, between Beaulieu Vineyards and Caymus Winery, Round Pond has been growing premium winegrapes since the early 1980s. Cultivated with meticulous care, our grapes have been sold to several of the most preeminent wineries in the region.
In addition, using a small selection of extraordinary grapes from our vineyard's 362 planted acres, Round Pond has established an acclaimed estate wine program focusing on world-class Cabernet Sauvignon produced in extremely limited quantities. Made in conjunction with our super-premium estate wines, we also produce prized red wine vinegars using the revered Orleans Method.
Round Pond Estate, owned and operated today by the second generation of the MacDonnell family, is a Rutherford farm and winery that specializes in the creation of pure, expressive wines, artisan foods and unforgettable experiences—all from the heart of Napa Valley.

Our Wine & Winemaking Philosophy –
For nearly a quarter century, our family has been growing some of the finest winegrapes in the heart of the Napa Valley's acclaimed Rutherford region. Home to some of the most famous American vineyards, and some of the most coveted Cabernet Sauvignon fruit, Rutherford is widely recognized as one of the great viticultural regions of the world.
Over the years, we have cultivated a nurturing and sustainable relationship with our estate vineyard, which has made our Cabernet Sauvignon prized by numerous esteemed wineries. To make our own highly-rated, handcrafted wines, we have combined two generations of winegrowing experience with the same artisan attention to detail we have learned are essential parts of crafting world-class olive oils and red wine vinegars. Our goal is simple – by remaining true to time-honored traditions we strive to bring you the best the Napa Valley has to offer. We invite you to explore and savor these exceptional, limited-production wines from Round Pond Estate.