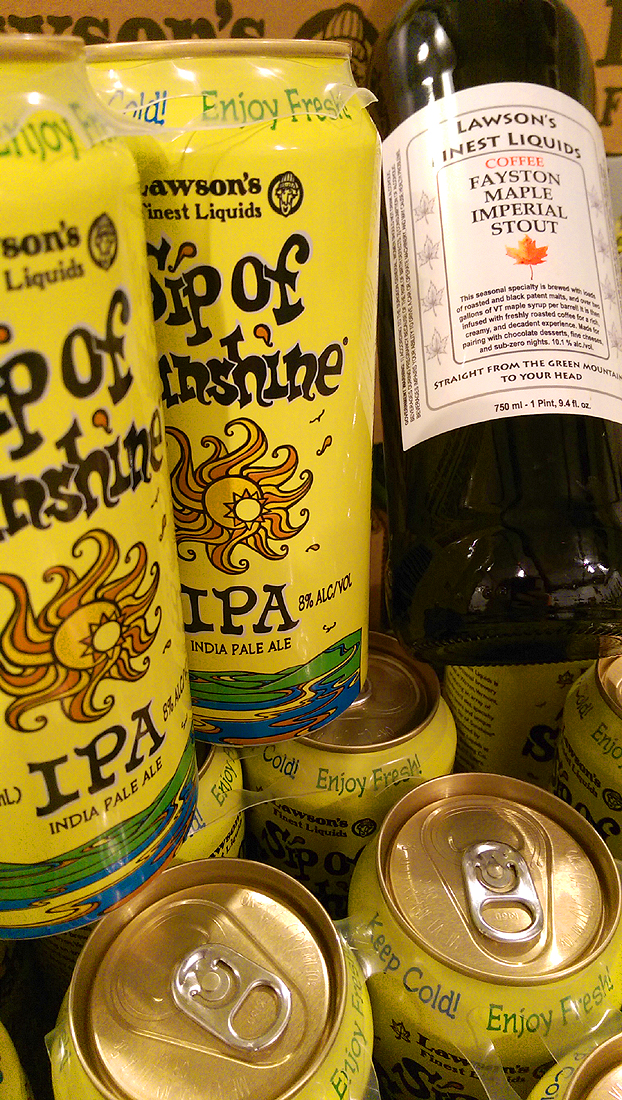 Happy Canada Day!
Lawson's delivery this week will include bottles of
Fayston Maple Coffee Stout!

  We're unsure if that is coincidence or intentional but we'll gladly share Lawson's rich-maple-goodness while supplies last!
Lawson's Double Sunshine, Sip of Sunshine & Super Session #2 Stock Status:
Sip of Sunshine IPA 16oz Cans – $13.79/4pk
Friday 07/01 – 2 packs per person | Sold Out
Saturday 07/02 – 1 per person | Sold Out

Super Session 12oz Cans –
$21.99/12pk | $10.99/6pk | In Stock!
Fayston Maple Coffee Imperial Stout –
Friday 07/01 –

Sold Out


Saturday 07/02 – Sold Out
This seasonal specialty is brewed with organic pale malt and almost two gallons of VT maple syrup per barrel. This cellar aged brew is a huge, rich, and strong stout with a maple twist and is deceivingly drinkable. Designed to keep you warm on sub-zero nights and for sipping with a fine meal or dessert.
ABV: 10.1%,