We are pleased to announce the arrival of Weihenstephaner 1516 Kellerbier Limited Edition!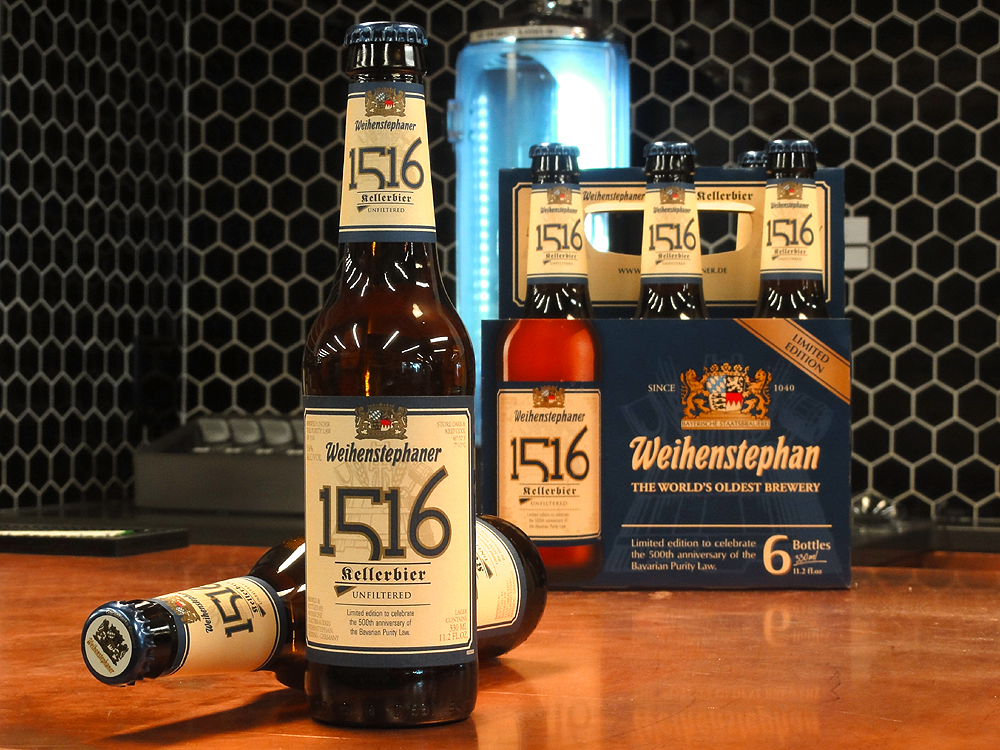 Also newly available in 6pks is Weihenstephaner Vitus – World Beer Cup Gold Medal Winner!
1516 Kellerbier
At the first sip this naturally cloudy, amber-orange-colored Kellerbier reveals a touch of caramel. Its fresh and fruity aroma is owed to the chosen hops and accompanied by a pleasant bitterness. In combination with a well-balanced malt body this wonderfully mild and smooth beer was created to please both, your tongue and mind.
Marcus (Sales Director Export) and Mario (Head Brewmaster) did a tasting of the beer and are pointing out the highlights and details of the new beer.
Original wort:  12,6 % Gew.
Alcohol content:   5,6 % Vol.
Bitter value (EBU):  25